Esco Limited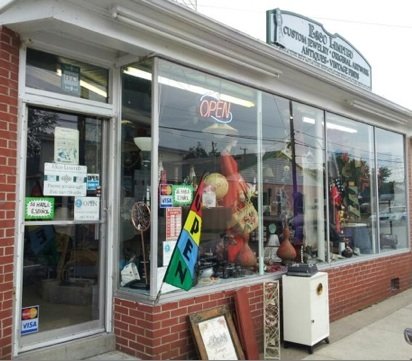 UPDATE: Closed 2015 Visions by Shirl uses the space now.
Esco Limited is a neat shop on Hawthorn right next to Visions By Shirl.
Owner and Jeweler Elizabeth Escobar is an artist as well, and you'll be able to see some of her pieces on display at the store.
I was able to stop by here for the first time the other day, and naturally I picked up a couple of items for the house. They have a ton of home decor items like paintings, pictures, mirrors, etc. There's also a wide variety of clothing, everything from casual to really dressy items.
Specializing in custom jewelry, they perform
restringing
stone setting
vintage jewelry repair

Got an antique porcelain doll, or another type of doll? Bring it here for repairs and/or having it refurbished.

Also, they repair and restore antique furniture pieces, so if you need an antique brought back to its original lustre, this is the place to have it done.
Store Hours
Thursday - Saturday 11am - 6pm
Sunday 11am - 3pm
Esco Limited 116 Hawthorn, Colonial Beach VA 22443
phone: 301-922-4487 fax: 240-776-4389
e-mail: escolimited1@comcast.net
Return from Esco Limited to Shopping