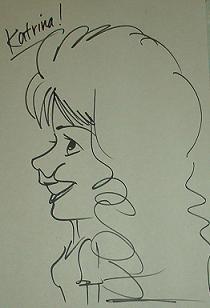 Hi! I'm Katrina! Born in Germany to German parents - no, I wasn't a military brat - but it sure felt like it with all the moving around we did! From Germany to California then back to Germany, then back to California, then across the I-15 freeway to an awesome suburb in the North County area, until we got tired of the earthquakes. So, we packed up and did a little "reverse pioneering" to Richmond, Virginia. It was there that I met my future husband (at a chili cook-off!) and not too long after that, we got married and moved here to Colonial Beach, Virginia.
Thanks to SBI, I have a flourishing website detailing life in this cool riverside resort town.
Twitter Updates
Living here is wonderful! I sometimes miss the Southern California weather, but it's great to be able to experience all four seasons - especially the Spring! It's wonderful to see everything bloom seemingly overnight and all the vibrant colors are just beautiful.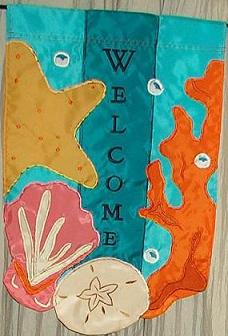 Another thing I thought I'd really miss about Southern California is where our house was in relation to some cool places. 45 minutes west to the beach, 45 minutes east to the desert, 45 minutes south to Mexico and 45 minutes north to the mountains. While there are no deserts in Virginia, I can still go to the mountains, and now I'm right at the beach. Plus, the major metro areas of DC, Richmond and Baltimore are all within easy driving distance of Colonial Beach.
I feel lucky to be a year-round resident here and I welcome you to come and spend some time in this cool place. Whether you need a nice relaxing break or you're rarin' to live it up and have some fun, Colonial Beach is the place to do it. That's why I wrote a website about it.
Continue to "Part 2" of About Me
Return from About Me to the Home page