Seafood Festival
---
Due to unforeseen circumstances, The Colonial Beach Foundation has decided to cancel this year's "Wine, Art, and Seafood Festival" that was to be held on Saturday, October 15, 2011. Businesses and individuals who have sent money to the Foundation for sponsorship will have their money returned.

Should you have any questions, please contact Roberta Kulina at robertakulina@gmail.com or the Colonial Beach Foundation at P.O. Box 375 Colonial Beach, VA 22443.
We apologize for any inconvenience that this may have caused anyone. Thank you for your support.
---
Make plans now to attend the First Annual Seafood Festival in Colonial Beach!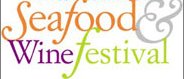 Saturday, October 15, 2011


11:00am - 6:00pm


General Admission $5 | Wine Tasters $15
Town Hill in Colonial Beach is the place to be for Seafood, Wine, Art, live music and more!
Try your luck in a 50/50 Raffle, hear some great bands and enjoy a nice Fall afternoon in our fine riverside resort town.
The event is a fundraiser for the Colonial Beach Foundation which does great work in the Town in the areas of beautification and philanthropy.
Wine tasting will be hosted by wineries from the Chesapeake Bay Wine Trail. The $15 wine tasting fee will also include a complimentary commemorative wine glass. T-shirts featuring the festival logo will be sold and there will also be a series of prizes and 50/50 raffles.
Music will be provided by Steve Jarrell and Lee Quisenberry, the Sons of the Beach, a fabulous Carolina beach music duo with traveling members who have played all up and down the East coast. You can even listen to Steve's radio show on the internet at wsgi1100.com and hear some fabulous tunes from the 60s, 70s and beyond.

A kids' corner will be available with children's games and activities, and of course there will be plenty of delicious seafood from the Northern Neck area and other American fare available.

Jarrett Thor Fine Arts will be hosting the art show which will include works for sale from award-winning Mid-Atlantic artists as well as pieces from local Northern Neck artists.

Award-winning wildlife artist Jonathan Shaw will be providing painting demonstrations throughout the day with one of his live falcons. He will also have art on display and for sale.

All proceeds from the event will go to funding the various philanthropic activities that the Colonial Beach Foundation sponsors, which include the Beach/Riverfront Beautification project Project Colonial Beach, the Hug-a-Bear project, sending Colonial Beach school children to the 4-H Summer Camp, the oyster gardening education project, as well as many other positive endeavors that enhance the town and help its residents.
To sponsor the Seafood Festival, please send a tax-deductible check made out to: The Colonial Beach Foundation, P.O. Box 375, Colonial Beach, VA 22443
Sponsorships are as follows:
- Platinum Sponsor ($1000+) includes 8 Wine Tasting Passes and 4 commemeorative T-shirts, & Facebook/Internet Media recognition
- Gold Sponsor ($500-999) - 6 Wine Tasting Passes and FB/Internet Media recognition
- Silver Sponsor ($100-499) - 4 Wine Tasting Passes
- Bronze Sponsor ($50-99) - 2 Wine Tasting Passes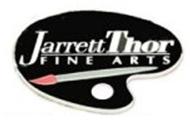 Return from Seafood Festival to the Events Calendar page