Rod Run to the Beach
---
35th Annual Rod Run to the Beach
August 16 & 17, 2014
---
The 34th Annual took place on August 17 & 18, 2013 with 127 vehicles registered to compete.
Best In Show: 1973 Chevy Camaro owned by Norman L. Bowie of Nanjemoy, MD.
Founder's Choice Award: 1934 Chevy Sedan owned by Rita and Danny Buckmaster of Prince Frederick, MD.
Among the top cars and owners were:
Ted Pittsley, Hannibal, NY, 1964 Chevrolet Push Truck
Dave Raley, Bel Alton, MD, 1983 Chevrolet S10
Jeremy Dick, Lottsburg, VA, 1953 Mercury Monterey
E.R. Shifflett, Earlyville, VA, 1931 Ford Coupe
Connie Farish, Greenwood, VA, 1934 Ford Coupe
Susan and Jackson Brown, Newburg, MD, 1969 Chevrolet Camaro
Larry Hurlburt, Indian Head, MD, 1966 Buick
L.W. Herring, Troy, VA, 1972 Chevrolet Camaro
Timothy & Carla Claiborne, Hanover, VA, 1939 Chevrolet Sedan
John Gillison, Nokesville, VA, 1923 Ford T Bucket
Tommy and Marie Lewis, Tappahannock, VA, 1965 Plymouth Sport Fury
George and Glenda Damko, Winchester, VA, 1948 Ford
Bob Swink, Colonial Beach, VA, 1958 Ford
Lawrence Davis, Bumpass, VA, 1970 Chevrolet Pickup
Freddie Ahearn, Fredericksburg, VA, 1959 Ford
John Lobar, Colonial Beach, VA, 1949 Ford Pickup
Steve DeAtley, Colonial Beach, VA, 1941 Lincoln
Frank DeAtley, Colonial Beach, VA, 1941 Chevrolet
Pati & Steve Price, Woodstock VA, 1968 Ford Mustang

The 33rd Annual event took place on August 18 & 19, 2012
Sponsored by the Colonial Beach Education Foundation
Fee: $15 if pre-registered before August 16, 2012
Registration fee after August 16 is $20
...HOT RODS, CUSTOMS, STREET MACHINES...

Here are some photos from the Rod Run on August 21 and 22, 2010:


Rain or Shine on Town Hill in Colonial Beach, Virginia

The 2009 (30th Annual) happened on August 15th and 16th. I took these photos at that event:


Cars galore! An exciting array of Street Rods, Custom Classics and Antiques.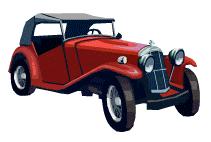 Watch the hot rods parade through town and then get a close-up look at these fine machines once they park on Town Hill.
Judging takes place on Sunday and awards are usually given for things like:
Top 25
Best In Show
Founder's Choice

www.rodruntothebeach.org
PO Box 121 Colonial Beach, VA 22443 phone: 804-224-0690
31st Annual Rod Run Results

Best in Show: 1934 Chevy Sedan by Rita & Danny Buckmaster, Prince Frederick, MD

Founders Award: 1941 Chevy Pickup by Don Taylor

Top 30:
1939 Chevrolet by Dan & Sheila Bradley, Colonial Beach
1967 Chev Nova by Ray & Joyce Rupertus, Lusby, MD
1966 Chevelle Conv by Dickie Carns
1939 Chev by Timothy & Caroline Claiborne, Hanover
Corvette by Jim Hardy, Huntingtown, MD
1951 F1 Panel Truck by Bill Clifton, Fredericksburg
1983 Chevrolet S10MD by David Raley, Bel Alton
1967 Camaro by Robbie France, Warsaw
1938 Ford Coupe by Vincent Mandley
1962 Chevy BelAir by Victor Smith, Alexandria
1949 Ford Coupe by Richard Willett, Marbury, MD
1934 Plymouth 4Dr Sedan by Doug Brickner, Chesapeake
1973 Chevy Monte Carlo by Keith Coffren, Waldorf, MD
1965 Chevy Impala by Ed & Susan Mattingly, Mechanicsville, MD
1968 Chevelle Malibu Conv. by Bill Speight, Colonial Beach
1970 Chevy Pickup by John Burch, Montross
1932 Ford Coupe by Mike Johnson, Charlotte Hall, MD
1956 Chev BelAir by Greg Kimble, Chesterfield
1966 Chevy Impala SS by Bob Poole, Waldorf, MD
1965 Buick Wildcat by Mike Levy, Colonial Beach
1951 Chevy 2Dr Sedan by Skip Bloxom
1966 Ford Mustang by Paul Miller
1970 Ford by Roy Claus, Nokesville
1967 Jaguar XKE by Roger Matherly, Colonial Beach
1969 Camaro by Doug & Caroline Douglas, Charlotte Hall, MD
1950 Chevy 2Dr Coupe by Les Sorey, Chesapeake
1972 Chevelle SS by Alan & Sandy Carter, Richmond
1949 Chevy Pickup by David Coates, Warsaw
1965 Dodge Coronet by Mike Long, Colonial Beach
1966 Shelby Cobra by John Hynson, Hollywood, MD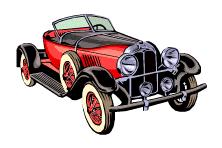 Return from Rod Run to the Beach to Events
Colonial Beach Virginia Attractions


Promote Your Page Too

#5 - Colonial Beach!
>>>Souvenirs<<<