Hotels Colonial Beach
Instead of big hotels Colonial Beach offers a range of accommodations. Everything from Victorian Bed and Breakfast inns to art-deco style motels, you're sure to find a great place to stay for your vacation here in Colonial Beach.
---
If you're up for a camping adventure, we've got that, too!
---

The Beachgate Inn is the first one you'll see as you enter the area. It will be on your right hand side as you come in from Rt. 205. It's located at 800 Colonial Avenue, and is geared more towards long-term residents. 804-224-3300 Closed January 2013
Straight ahead, right at the water's edge is the former Days Inn ( and former Beach Inn) which is now the River Edge Inn with 60 rooms (30 recently renovated), free parking, high speed wireless internet, and a pool. Within easy walking distance to many of the local attractions, it's the closest thing to hotels Colonial Beach has available.
Ellie runs a fine (and the first!) motor court from May 27th through September 15th each year which can be found at 11 N. Irving Avenue. Doc's Motor Court is right on the beach and very family oriented. 804-224-7840 (see photo below)
You can experience all four seasons in Colonial Beach, perhaps that's how the Four Seasons Cottage
at 912 Marshall Avenue got it's name. It's open year-round, has three bedrooms and a bath and comes fully stocked, even offering internet access. Located just three short blocks from the beach, it offers a large backyard and deck, to boot! Hawthorn Cottage
is located where else, but on Hawthorn Street! It;s right up the street from Town Center and the Library.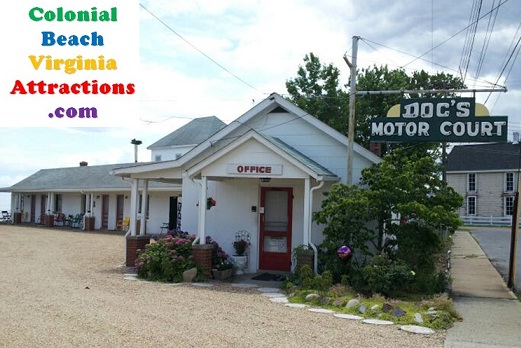 Doc's Motel
If you don't want to be too far from the boat, Nightingales Motel & Marina offers a slip for your boat and sleep for you! They're open daily from April to early November and will spoil you with five air-conditioned rooms, cable TV, boating facilities, bike rentals and a great seafood restaurant right next door. All you nightingales can flock to 101 Monroe Bay Avenue to find this property. 804-224-7956
Take in a great view of the Marina AND the Sunset in the gorgeous Marina Sunset
cottage. No huge, view-blocking hotels
Colonial Beach visitors can enjoy this bayfront, two bedroom, one bath gem which comes fully equipped.
One of many pet-friendly locations can be found at 405 Livingston Street. This spacious three bedroom cottage is known as Twin Maples Cottage
and is close to the beach, open year-round and offers internet access
The Riverview Inn will take you back in time with it's retro look. It's got a futuristic side as well. This property is the only non-smoking motel in town and it's open daily year-round. You can find it at 24 Hawthorn Street, not far from their private beach and the town's Visitor's Center. 804-224-0006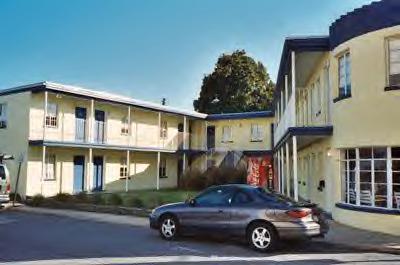 Riverview Inn

Around the corner from there you'll find the 20-room Wakefield Motel at 1513 Irving Avenue. It's open year-round and offers kitchenettes in most rooms, cable TV and a private pier. 804-224-7311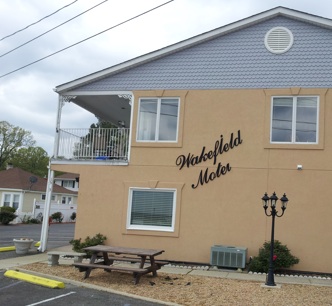 Here are a few more places to stay in the area: Ingleside Vineyards has a few beautiful rental cottages on their grounds, as does Stratford Hall Plantation (804-493-8038).
Beach Glass Bungalow (see photo at right)
Lincoln Ave. Fully furnished, linens, breakfast foods. Fishing and boating dock privileges. Potomac River view. 804-224-2280
Rise and Shine Cottage
423 Bancroft Ave. Sleeps 6, family friendly, spa tub, tiki bar, pool table. www.riseandshinecottage.com 703-915-2319
Blue Pearl Cottage
Corner of Livingstone and Douglas. Pet-friendly, fenced yard, 3 bedrooms, 2 bathrooms, sleeps up to eight. bluepearlva.com 804-224-2709
Beach House
328 Sebastian Ave.
3 bedroom, 2 bath, dock, fire pit, picnic table, tiki bar, boat lift.
So, you can see that in lieu of big hotels Colonial Beach has plenty of lodging of all shapes and sizes.
Information on vacation homes in the area
Return from Hotels Colonial Beach to the Home page