---
CB Virginia Bed and Breakfast Inns
Try a Virginia Bed and Breakfast Inn in Colonial Beach!
Front Porch at the Tides Inn
Tides Inn is for sale
Colonial Beach, Virginia B&B's are beautiful, historic properties tucked away amongst tall shade trees that offer sweeping water views. Most notable is probably The Bell House a former B&B located at 821 Irving Avenue. It's a Virginia Historic Landmark on the National Register of Historic Places and it was the summertime home of Alexander Graham Bell - inventor of the telephone.  
Built in 1883, this inn featured four guest rooms and a widows walk which was open to the public. The original "privy" or outhouse even still stands on the grounds, but it is not operational. I guess that's a good thing!

Please note, The Bell House is currently a private weekend residence. Please respect the owners' privacy.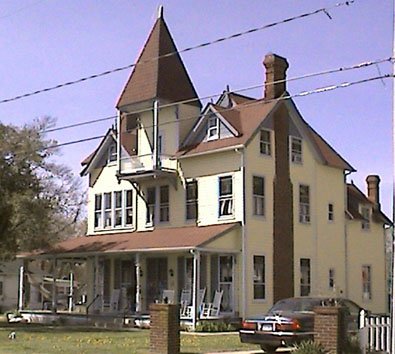 The Bell House
More Colonial Beach, Virginia Bed and Breakfast Inns:
Also on Irving Avenue (a perfect location, it's right on the Potomac River) is the Potomac Breeze which offers three bedrooms, a front deck, river access, hot tub and evening refreshments. Note: This property is currently available to book on VRBO:

Book your perfect beach house!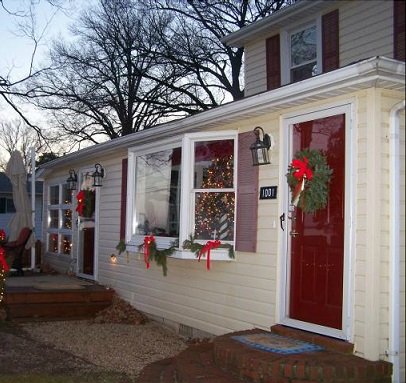 Potomac Breeze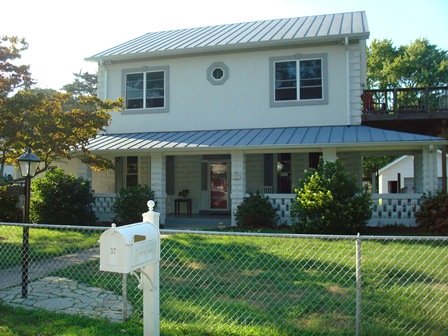 River Terra Retreat
This is The
River Terra Retreat
a former B&B here in town.
The Dennison Street Inn is an 1893 Queen Anne Victorian which was originally built by the town's first mayor. A mirror-image was built around 1903 on the opposite corner and at that time became The Breakers Hotel. DSI can be reached by calling 800-210-0769.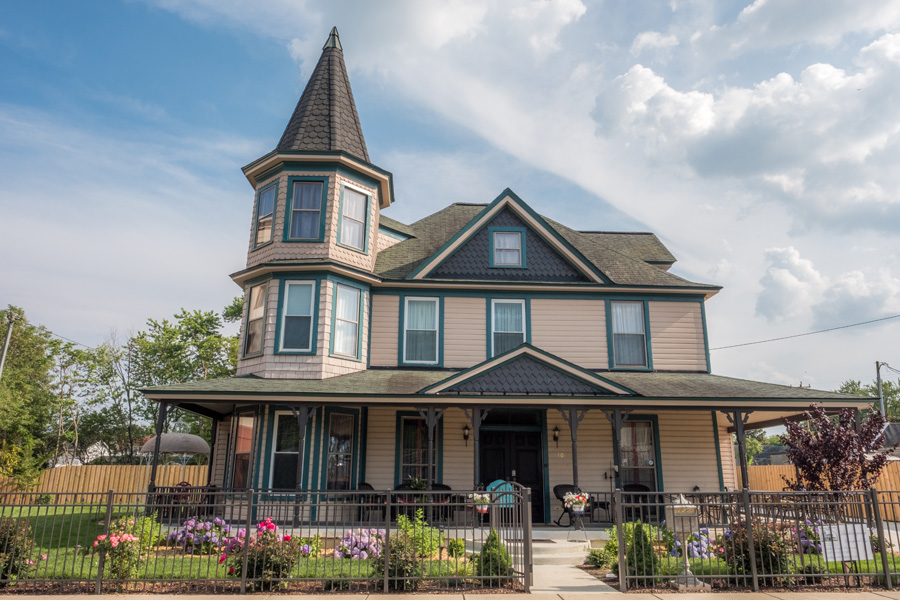 Dennison Street Inn
Another beautiful property is
The Tides Inn
.
front porch pictured above)
There are 4 suites and one bedroom available
. Like The Bell House, it too is a Victorian and has wonderful views of the Potomac River. It was built in 1905 originally called the SACO House and there are four suites each with private baths. The Tides Inn is located right next to the
Tides Inn Market
at 200 North Irving Avenue, Colonial Beach, Virginia
Bed and Breakfast number five (yes, we have MANY wonderful B&B's here in town!) is
The Plaza
at 21 Weems Street, phone 804-410-2895. Under new ownership and with a re-grand opening date of April 28th, 2018 this 1903 Victorian with wrap-around porch, gardens is open year-round. In addition to the guest rooms, The Plaza also offers two family cottages. One is
The Garden Cottage
which has three bedrooms and sleeps six to eight people, and the other is known as
The Carriage House
, which is smaller and sleeps up to four. Both are very close to the beach and offer use of the pool and spa at The Plaza. The former
Monroe Bay Inn
at 306 Hamilton Street dates back to 1905. Originally used as a summer home for children from Washington, D.C. who would benefit from the fresh air, it featured four beautiful rooms but is a private residence at the moment.
Under the Magnolias was poised to open, located next to Hunan Diner on Washington Street, this quaint property is in walking distance to just about everything in town. It is a four bedroom house built in 1900. 804-410-5020.
See other area Lodging options

Return from Colonial Beach Virginia Bed and Breakfast Inns to the Home page