Virginia Attractions Plentiful in Colonial Beach
Have you seen these Virginia Attractions in Colonial Beach?
Our world famous Fourth of July and Potomac River Festival events?

Ridden the Trolley or the bus? Golf carts can even be rented and driven around on the streets of the Town. You heard it right! You can drive them on the streets here, not just on the golf course.
For a four-wheel sport of a different sort, you can head down Route 205 just outside of town (towards Oak Grove) make a right onto Longfield Rd. (Rt. 631 - also known as "Dragstrip Road") and on your right hand side you'll see a sign for the Colonial Beach Dragway  Watch cars and motorcycles fly down the straightaway at breakneck speeds and compete for the cup! They also have "run what you brung" events and you can get behind the wheel if you have a need for speed.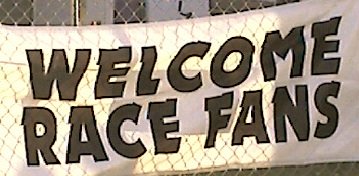 Just a bit further on down Rt. 205, (go straight across when you get to the intersection of Rt. 205 and Rt. 3. There will be a Shell "Stop In" gas station on your left) you'll find the Ingleside Winery - one of the largest and oldest in Virginia! They have a beautiful facility there. I've even been to a wedding which took place in the lovely courtyard area. Visit their gift shop and tasting room. Also, check the events calendar for activities like courtyard concerts and wine classes.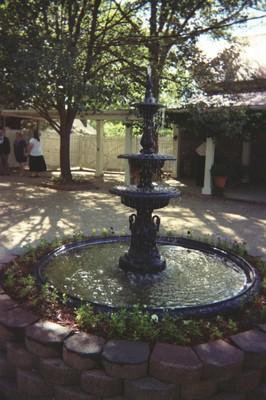 Ingleside Winery Courtyard Fountain
More Colonial Beach, Virginia Attractions
If you've got kids, there's so much for them to do here! There's a giant playground across the street from Nancy's Ice Cream, mini golf, a video game and pinball arcade as well as Castlewood Park and the dog park, Robin Grove Park down the road from there on Monroe Bay Avenue. 

History buffs can check out the house once owned by telephone inventor Alexander Graham Bell, the Colonial Beach Museum in town as well as the historical Virginia attractions of 5th U.S. President James Monroe's birthplace (just outside of town on Route 205 west, it will be on your left); 1st U.S. President George Washington's Birthplace and Stratford Hall Plantation (the virtually self-contained antebellum community where General Robert E. Lee was born!) are further down the road. Take Route 205 west to a left on Route 3 and just follow the signs.
As long as you're headed in that direction, grab a picnic lunch and make a stop at one of my favorite Virginia attractions, the  
Westmoreland State Park.  So much to do here! My dogs love going hiking there with me. There are many trails, including one along the sandy beach where you might even find an ancient shark's tooth or two! You can take a dip in their Olympic sized pool once it is repaired, rent a kayak (or bring your own) and paddle around out on the river, or fish from the park's pier. If you'd like to stay overnight, that's no problem! They have campsites, a lodge and fully-equipped rustic cabins for rent. There are many other area campgrounds as well.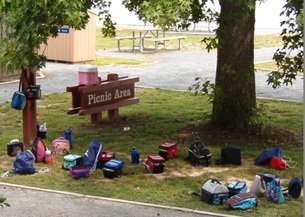 On Ball Street in town you can behold the giant Cherrybark Oak tree. It was a former Virginia record holder. A similar tree stood nearby but it was felled in 2003s Hurricane Isabel. You can read all about this magnificent tree in this book: 

Bird watching is one of the many Virginia attractions in the area. Bird lovers can check out the cormorants, terns, swans, ducks, blue herons and osprey that nest along the shores in Colonial Beach. You may even catch a glimpse of a bald eagle. I see them soaring overhead now and then and it is pure majesty! Some of them may call the Voorhees Nature Preserve  their home. They also have an area all to themselves in another Virginia attraction in neighboring King George County at Caledon State Park. The 2,579-acre park even closes down the hiking trails from October through April to give young eagles a chance to perfect their hunting and fishing skills undisturbed. 

Speaking of fishing skills, back in the Town of Colonial Beach you can board a Charter boat or a yacht and head out to catch some rockfish, spot, perch and croaker. Pier fishing is also available, or you can just hang out on the beach - the second longest public one in the Commonwealth of Virginia! (The beach, not the pier!)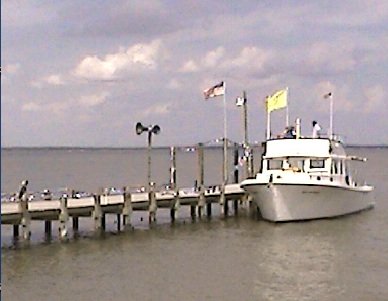 The Big Dipper
Lovers of art can marvel at the many murals in town and go on the Second Friday Art Walks. 
If you're a gambling man (or woman) you can drop in at the Riverboat on the Potomac for some off-track betting, keno, free comedy show or a poker tournament. You're in Maryland at this point! The place is built out over the water. The Riverboat has a bar, great food, and an onsite liquor store. 2003's Hurricane Isabel (see History page for photos) couldn't keep this place down for long. It's back and better than ever!  

Town Hill which is right next to the Riverboat, is the place where most of the Colonial Beach's big events take place.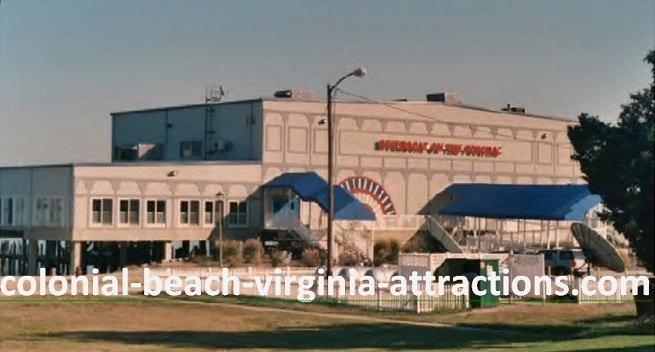 Riverboat on the Potomac
Sports

The Colonial Beach Recreation Association has renovated the Volleyball net on the beach. Special thanks to Edward Hart and Doug Grisevich.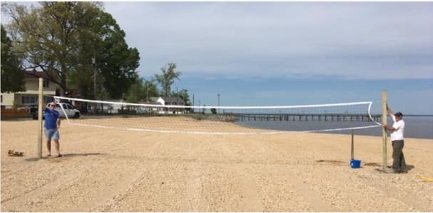 Volleyball net on the beach
photo courtesy of Colonial Beach Recreation Association
Pump some iron at River Gym in their 6,000 square feet of workout space on Washington Ave.
Watersports abound in Colonial Beach, Virginia. Attractions like water-skiing, swimming, jet-skiing, kayaking and canoeing can all be found here. If you've got a bigger watercraft, that's no problem. We can handle it. The 127-foot Miss Ann is currently docked nearby. There are many marinas in town, most with deep water slips, where you can park it while you go and enjoy all the great Virginia attractions Colonial Beach and the surrounding areas have to offer.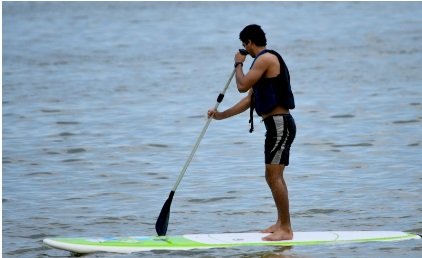 photo: S. Noren
Rentals Offered in Colonial Beach:
Bicycles
Surrey Bikes
Golf Carts
Paddleboards
Kayaks
Cabins
Homes and Cottages
Click here to see information for Virginia attractions just outside the Colonial Beach area.
Click here for attractions listed by category.
Return from Things to Do to the Home page