Trip Planner

Sample Itineraries

Refer to this handy trip planner guide when figuring an itinerary for your stay in or visit to our town. No matter what your tastes or style, Colonial Beach has something in store for you! This is a great place to get married, too!
Parking Update

Guests can pay at the PayStation with cash or credit card using their car's license plate number. The new meters also allow drivers to pay via an app on their mobile devices. Download the Flowbird app for IOS or Android using the App Store on your device, on Flowbird's website or by scanning the QR code on signage in the parking area (beginning May 22, 2021). 
Parking rates and times remain the same: $2 per hour from 12 a.m. to 11:59 p.m. or $20 per day, seven days a week.
Free, 15-minute parking spaces are also available at select locations for people picking up food or making a quick stop. Handicap Parking is FREE at all public parking spaces and lots in downtown Colonial Beach. Vehicles must have a valid handicap license plate or placard.

Informational Parking Brochure

Oversized vehicles or those with a trailer must park the Wilder or Castlewood parking lots for a flat fee of $30 per day. Annual season passes for non-residents are available from July 1 to June 30 and can be purchased through the Flowbird app or at any of the Pay Stations. The season parking pass is attached to a vehicle's license plate and is non-transferable.

Trip Planner
Presidential Sweet

Explore the birthplace of the first U.S. president, George Washington. Travel back towards the Town and see where U.S. president #5, James Monroe was born. Neighboring King George County houses the birthplace of yet another U.S. President, James Madison. Just up the road from there is the capture site of presidential assassin, John Wilkes Booth, who shot Lincoln at Ford's Theatre in Washington, D.C. back in 1865.
Take a Hike!
Start with a hike at Voorhees Nature Preserve. Then, a short drive down Route 3 will lead you to hiking areas at both Stratford Hall Plantation and the Westmoreland State Park. Don't miss the majestic Potomac River views from the top of Horsehead Cliffs! There is a short trail at George Washington's Birthplace as well.
Magical History Tour

In the Town of Colonial Beach, visit the Museum on Hawthorn Street. Just down the road from there is the former summer home of telephone inventor Alexander Graham Bell. The home of General Robert E. Lee is at Stratford Hall and the birthplaces of two U.S. Presidents, George Washington and James Monroe are nearby.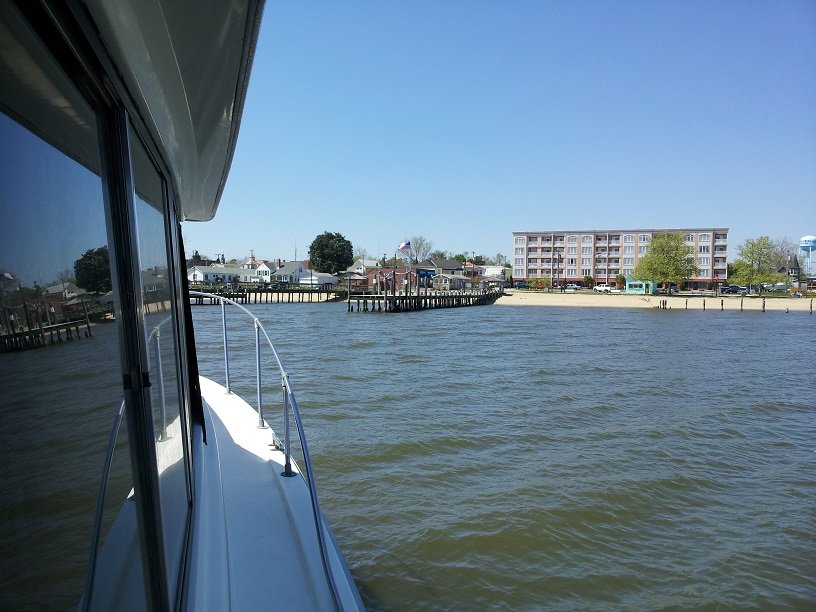 Sampler Platter

Try a little bit of everything! Off Track Betting at the Riverboat on the Potomac, a cruise on the Miss KayLeigh, lounge on the beach, go shopping, grab an ice cream at Nancy's and catch a live band playing at the Black Pearl tiki bar or Dockside.
Kids Rule!
Colonial Beach is definitely a place for family fun, so don't forget the little ones while organizing your trip planner. They can play on the equipment at Castlewood Park or Washington Avenue Park, swim in the Olympic-sized pool at Westmoreland State Park, fish from the town pier, play some basketball or tennis at the Torrey Smith Recreation Park.
Antique Freak
If you love antiquing, Colonial Beach is the place to be! Catch one of Gitie's auctions on Friday evenings at the former Willey's restaurant on Ridge Road, and check out Compulsive Cravings, Peddler's Market and the Red Barn (a little outside of town, on Route 3.) 
The Gearhead
If motorized vehicles are your thing, check out the action at the Colonial Beach Dragway. Make an appointment to see the cars in the Ford Museum. Call F&A Corvette and check out some beautiful machines. See the souped-up golf carts at Custom Cartz or T N' T Carts.

Thrift Shop Thrills
Try Colonial Beach Discount next to the McDonald's, then take a peek into the United Methodist Church Thrift Shop on Hawthorn, and also the one run by St. Mary's Episcopal Church, right next to the church. St. Peter's Episcopal runs one just around the corner in Oak Grove, next to Bobby K's Roadside Cafe.
Restaurant Row

There are over 25 eateries in town! Try coffee at Colonial Buzz, Drago-style Oysters at Denson's, Satay at Suki The Cuisine or Burgers at Ola's.

Mural March

Stroll or cart around town and visit all the beautifully painted murals on the sides of the buildings.

We'll be adding more ideas soon to this trip planner page, so check back!

See our Events Calendar page for information on major annual events and activities, so you can schedule your visit accordingly.


Return from Trip Planner to the Home page