Colonial Beach Trip Planner
Here's a handy trip planner guide to use when working out the details of a vacation in Colonial Beach.

Note: Some in-car navigation systems are guiding people to a residential subdivision just outside the beach. Please use 500 Washington Ave., Colonial Beach VA 22443 for the address and that will take you to the right place.
The first item you might consider is when. Colonial Beach is great any time of year and there are always plenty of fun events taking place here. Probably the most popular time to visit here is anytime between March through September.
Visit the extended weather forecast page for seasonal weather trends and take a look at the events calendar to see which events you have an interest in attending.
Next up in the trip planner process might be where. Colonial Beach is located in the beautiful and historic Northern Neck region of Virginia. Check out our "Getting Here" page for maps and more.

If you're out of the country and need a flight, no problem! Discount airfare is easy to find. One good place to start is Apple Vacations - Best Buys!
Same thing if you're already located in the U.S. and need to, or would like to take a flight to get here. You should have no problem finding discount airfare deals. Any trip planner will tell you, a lot of times it's best to call the airline directly.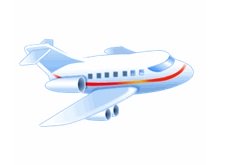 The three closest international airports to Colonial Beach are:
Richmond, VA www.flyrichmond.com RIC
Chantilly, VA Washington Dulles www.metwashairports.com/dulles/dulles.htm IAD
Arlington, VA Ronald Reagan Washington National Airport www.metwashairports.com/reagan/reagan.htm DCA
No matter which of these three airports you're flying into, count on at least an hour and a half drive before you get to Colonial Beach. Traffic in the D.C. region rivals that of cities like Los Angeles.
REGIONAL AIRPORTS
These small airports are each about a 45-minute car ride away from Colonial Beach. Hanover County Municipal http://www.flyvirginia.com/airport/OFP/ Shannon Airport http://www.flyvirginia.com/airport/EZF/ Tappahannock Municipal Airport http://www.flyvirginia.com/airport/W79/
---
Trip Planner Tips:
TRIP TIP: Upon arrival in Colonial Beach, purchase postcards from a local gift shop. Mail one home to yourself each day, with information on what you did that day. When you get home, you'll have a mailbox full of great memories from your visit to Colonial Beach!
Another good trip planner tip: even with gas prices that are sky high, driving is still cheap travel. Colonial Beach is within a day's drive of 1/3 of the U.S.! If you have an electric vehicle, we now have a charging station right in town. It is at the Boathouse Marina at 829 Robin Grove Lane. From my experience, southeastern Ohio, like the Athens area, is about an 8-hour drive from here. It takes me about five hours to drive to Charlotte, NC, it's six hours to get to the Poconos region of Pennsylvania from here, as well as NYC, The Big Apple
Vacation in Colonial Beach! It's within easy reach of a lot of areas.
To compare apple to apple vacation here by arriving by bus instead of taking the car. Leave the driving to someone else, while still getting the benefit of cheap travel. There's a Greyhound station about 40 minutes away at 1400 Jefferson Davis Hwy. (Route 1). Phone 540-373-2103. From there, you can rent a car and drive in.
If you'd like to arrive by train, a good form of cheap travel, you can catch an Amtrak train from anywhere in the country to D.C.'s Union Station and then link up to the Virginia Railway Express which will bring you to the heart of old town Fredericksburg, VA. VRE is a commuter rail service that operates Monday - Friday from the suburbs into Washington, D.C. It does not operate service on weekends or Federal holidays. Please consult their calendar page for specific dates. http://www.vre.org
Once in Fredericksburg, you can rent a car and drive the rest of the way, or catch the FRED (Fredericksburg Regional Transit) bus from the VRE train station towards Colonial Beach. Phone 540-372-1222 http://www.ridefred.com/pdf/route_f4.pdf Transfer to the K1 (King George) route where Stop # 640 (Edgehill) will put you on Route 205 which leads right to Colonial Beach. The bad news is, from here you'll need to arrange a ride with a taxi or the Colonial Beach Transit bus. The good news is, you're almost at your destination!
Parking Update

Guests can pay at the PayStation with cash or credit card using their car's license plate number. The new meters also allow drivers to pay via an app on their mobile devices. Download the Flowbird app for IOS or Android using the App Store on your device, on Flowbird's website or by scanning the QR code on signage in the parking area (beginning May 22, 2021). 
Parking rates and times remain the same: $2 per hour from 12 a.m. to 11:59 p.m. or $20 per day, seven days a week.
Free, 15-minute parking spaces are also available at select locations for people picking up food or making a quick stop. Handicap Parking is FREE at all public parking spaces and lots in downtown Colonial Beach. Vehicles must have a valid handicap license plate or placard.

Informational Parking Brochure

Oversized vehicles or those with a trailer must park the Wilder or Castlewood parking lots for a flat fee of $30 per day. Annual season passes for non-residents are available from July 1 to June 30 and can be purchased through the Flowbird app or at any of the Pay Stations. The season parking pass is attached to a vehicle's license plate and is non-transferable.

For discount hotel rooms, check with the River Edge Inn or check out a bed and breakfast for a discount
Hotel rooms sometimes just can't compare to the feel of a nice beach cottage.
View this Visitor Information resource page for a helpful listing of local services available to assist you, if needed, during your stay. I hope this trip planner information was useful to you.

Welcome to Colonial Beach! We're so glad you're here.
Return from Trip Planner to Home