Boats for Sale
Boat Show on Town Hill May 1st & 2nd, 2021!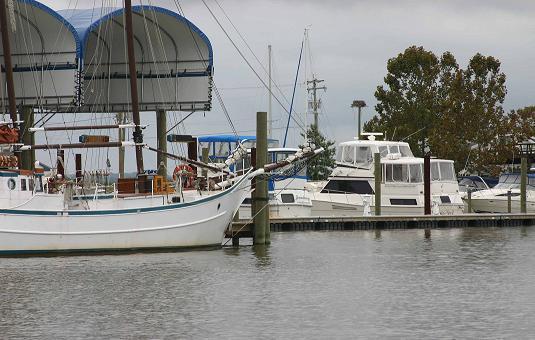 Wondering about boats for sale? Here are links for available vessels the Colonial Beach area.
---
Vessels at Colonial Beach Yacht Center, 1787 Castlewood Drive.
If you search on Craigslist, the Fredericksburg section would most likely contain boats for sale listings for the Colonial Beach area.
You might also try the local marinas in town for information on availability, both new and used boats.

Another resource is Yacht Smart of Colonial Beach and they can be reached at 804-920-8058.
Bought a boat and can't think of a name for her? Here are some ideas:
Wake My Day
Pier Pressure
Ta-Keel-La
Beach House
Teak for Two
Finatic
Hydrotherapy
Boatweiser
Anchor Management
Worth the Wake
Offshore Bank
Liquid Limo
Channel Surfer

Squid Row
Boatacious
Ashore Bet
Aquaholic
Job Site
Playbuoy
Ship for Brains
Seas the Day
Lobster Mobster
Cirrhosis of the River
Fur Boaten
Dances With Waves
Water Main
One question we receive a lot is about rentals. While there are kayaks, paddleboards and charter fishing operations you can hire for the day, there are no rental boats in the immediate area. One option is upriver, the Carefree Boat Club near Woodbridge, VA.
Once in awhile you'll see a mega yacht here, docked at the Colonial Beach Yacht Center. You might also catch a glimpse of the 127-foot Miss Ann which has docked in Colonial Beach before, and is now back - and for sale - after a run of doing cruises from the Gangplank Marina in Washington, D.C. - including a 4th of July Fireworks cruise for MTV's "The Real World" roommate reality TV show. I saw a picture of the Miss Ann pop up when I ran an image search for the term "mega yacht" though, so perhaps she qualifies!

The vessel pictured below is one I used to go out on. She was a charter fishing boat based out of Solomons, Maryland that is sadly no longer around. We have the back portion of it and plan to fashion it into an outdoor tiki bar. 
The Hugger
S T Marine at the corner of Routes 3 and 205 by the Shell gas station is another good resource. You can reach them at 804-214-9996. UPDATE 2013: This location now houses Oak Grove Tire & Auto. UPDATE 2014: This location is now vacant. 2832 Kings Hwy, Colonial Beach, VA 22443

Return from Boats for Sale to the Home page