RV Park Reviews
The best campgrounds in Colonial Beach, Virginia according to RV Park Reviews.
During camping season there's no better escape from everyday life than getting out into nature, pitching your tent or parking your camper and enjoying Virginia's Colonial Beach. The town has the second largest beachfront in the state and it's where the Potomac River runs towards the Chesapeake Bay. It's a perfect weekend break from Washington, D.C. and northern VA, as it's just a couple hours' drive!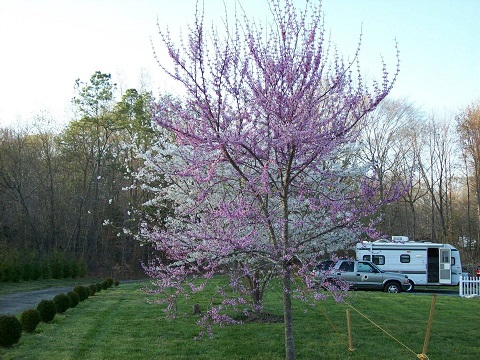 Whether you're traveling with the family, a group of friends, or as a couple, there are a number of great camping spots in the area.
In this write-up, we'll have a look at some which have received excellent RV Park Reviews.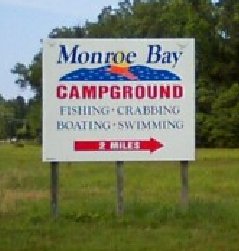 Read Stephanie Y.'s review of Monroe Bay Campground on Yelp
This fabulous campground is open from April 1st yearly right the way through to the beginning of November. It's the closest one to the historical town of Colonial Beach, meaning you get the best of both history and nature, as it's also set right on beautiful Monroe Bay. 
It's home to more than 300 sites to pitch up and RV park reviews are mostly excellent from all 140 hook-ups. All sites have water and electricity, as well as a picnic table. More than 100 of the sites come with a sewer. There are bathrooms located throughout the campground.
The family-owned site has a relaxed and friendly atmosphere and a whole load of facilities to make your trip even more exciting. If you're traveling with the kids, they will love the playground and huge games room, meaning there's something to keep them entertained whatever the weather. That's if you can get them away from the white and sloping beach of course! Monroe Bay Campground is also pet-friendly, so you don't have to worry about leaving your furry friend at home.
It is one of the oldest and largest wineries in Virginia, and now you can camp there, too!
More RV Park Reviews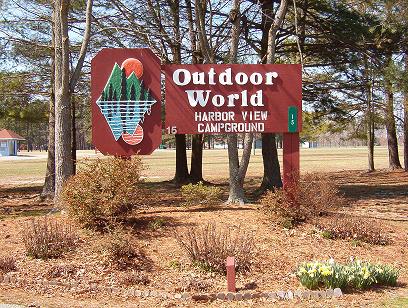 Note, this is currently a Thousand Trails facility
Read Heather H.'s review of Harbor View RV & Camping Resort on Yelp
Harbor View RV & Camping Ground
Just a 15-minute scenic drive from the center of Colonial Beach, this place is a great option if you want some tranquility but don't want to be too far away from what the town has to offer. There's plenty to keep you entertained during your stay including mini-golf, swimming pools, basketball courts, and wireless internet so you can hook up your laptop or mobile phone. Just off-site, there's also Bobby K's restaurant, a hardware shop, and a thrift shop, perfect if you want a break from the campsite but don't want to head all the way into town.
There are 145 full hookups here and a rental unit available too. If you read RV park reviews before you come, you'll see that Thousand Trails Harbor View is a popular spot and that people who stay here head home with smiles on their faces! 
Harbor View is open from April until the middle of October, so you've got plenty of time to find a weekend to get on down there!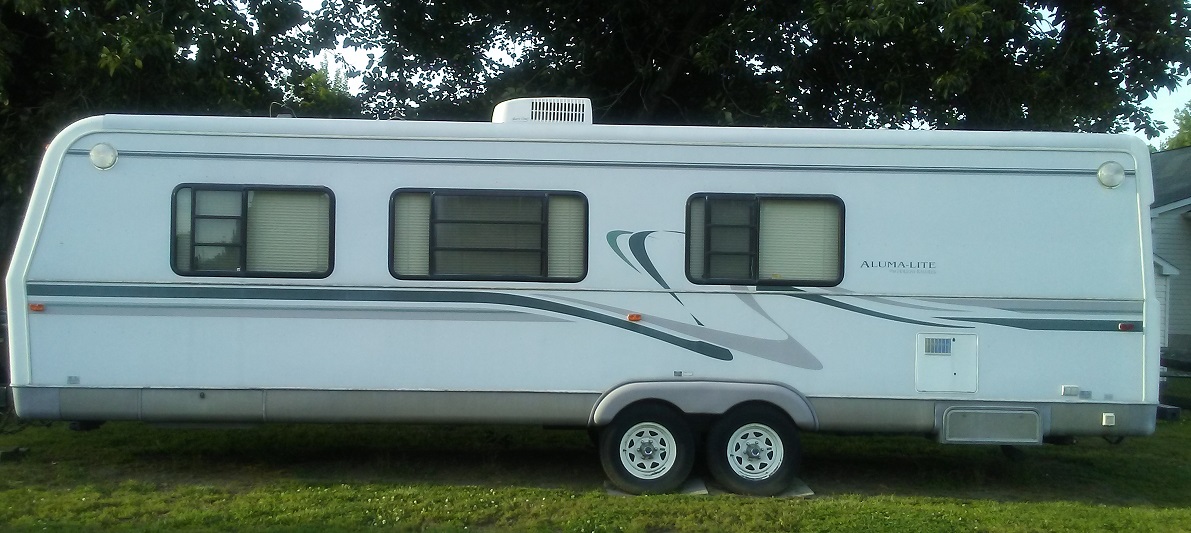 Leedstown Campground
This one opens a little later than those mentioned above – you can set up your RV or tent from the 1st May, but it's worth waiting that little bit longer for a spot on the Rappahannock River Waterfront, where you can catch 4lb catfish – a great option for dinner! If you're a serious angler, you might get something as big as 50lb – but only if you're really lucky and persistent. 
RV park reviews show that there are 20 places that you can park up your vehicle, as well as ten tent sites. So, this one is a little more intimate than some of the others on this list. At 20 minutes from Colonial Beach, it's not too far from the town but you have some great attractions on your doorstep including Ingleside Winery and an ATV Park (coming soon!) 
Oak Grove Campground
This place is just open to RV owners, but the upside is that it's open all year round, rather than just during camping season. So, pitch up your vehicle at one of 210 sites with full hook-ups, electricity, water, grills, and picnic tables. RV Park reviews show some very happy holidayers. It's just a nine-minute drive from the center of Colonial Beach, but you don't need to quite as far for shops and restaurants – as there's a small selection in the beautiful nearby village of Oak Grove. 
Read Rick G.'s review of Westmoreland State Park on Yelp
Another fantastic option if you're looking to stay in Colonial Beach outside of camping season, Westmoreland State Park is open year-round too. It's 20 minutes away from Colonial Beach, but as it's in the middle of the state park you might not be able to draw yourself away from the fantastic natural beauty on offer here to head into the town. Just a hop, skip, and jump from the campground are the Horsehead Cliffs, Fossil Beach, and some jaw-dropping views of the Potomac River!
The park itself offers a generous 87 lodgings, including cabins, lodges, and plenty of spots to park your RV. There's even a 5-bedroom waterfront retreat! All lodgings have grills, which have made writers of RV park reviews very happy. 

The park also has a wealth of amenities and attractions to keep you and your fellow travelers happy (especially if you're with the family). You can't swim on the beach, unfortunately, but there's an Olympic sized swimming pool to make up for that! Hiking and biking trails will help you discover the beautiful park, while a kayak tour will give you a different view of it from the shore. 

Still not convinced?
For tourists who are looking for something a little different, and enjoy a glass of wine or two, how does the idea of camping out in a local winery sound? Well, a Harvest Hosts membership offers you the chance to just do that at Ingleside Vineyard if none of the options above take your fancy.
So, to wrap up, according to RV Park Reviews, these are some of the best places to park up your vehicle or pitch your tent in Colonial Beach, Virginia. It's never long until the beginning of camping season, so book your spot before they're all snapped up!  For more destination guides and accommodation reviews, check out Trip101.
Learn more about Camping in the area

Return from RV Park Reviews to the Home page