Reverse Phone Book Explained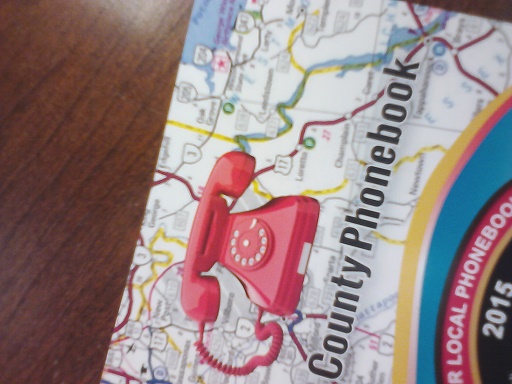 A Reverse Phone Book, also known as a Reverse Phone Directory is a type of people locator service where you type in a phone number to see who owns that number. There are many websites that offer this search capability. Some printed telephone books even have a section in the back where all the numbers are arranged in numerical order, but often times it's just easier to plug the number in to a search field online and find it that way. Some sites that provide this reverse phone directory service are:
www.whitepages.com/reverse_phone
www.anywho.com/rl.html
www.phonenumber.com/reversephone
www.411.com/reverse_phone
Note that this does not always work for cellphone numbers. Online yellow pages searches for cell numbers will often tell you where the number is originated from and who the carrier or provider is, but that's likely all the information you'll get. This is contrary to some hoax e-mails that had been circulated warning people that cellphone providers would soon be publishing a directory of mobile numbers.
By running a Google search of the number, it may return results from when ads were placed online. For instance, if the holder of the number were to sell something on Craigslist, and they listed their mobile number in the ad, it would show up when you ran a search for that number.
Since it often will cost you money to keep your name and phone number from being published in the white pages, it helps to register on the national Do Not Call registry which can be found online at donotcall.gov. Be careful about giving your number out to companies! If you give a company your number, they and all their affiliates can legally call you. Also, scammers completely ignore the list, sometimes incurring hefty fines from the FTC.
Reverse Phone Book opt-out
You can also avoid being found through reverse phone book people locator searches by opting out at the individual sites like spokeo.com. This is tedious and time-consuming, but is often the only way to keep some sites from selling your information.
A people locator search can be performed at a number of different websites. Often you can just type the person's name into a browser search box. If that doesn't work, you can also try looking them up on Facebook. There are plenty of ways to find people 
Locator searches can also be run on ancestry or genealogy sites. Here are some others you can try: 
www.zabasearch.com 
www.anywho.com 
www.ancestry.com
For a Directory of phone numbers in Colonial Beach, you can find them by category on this site at the following links: 
Shopping 
Restaurants 
Visitor Information 

Return from Reverse Phone Book and Reverse Phone Directory to Colonial-Beach-Virginia-Attractions.com Home