Colonial Beach VA - cation!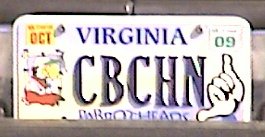 Come and experience this fabulous riverside resort town of Colonial Beach VA and all it has to offer. It's within easy reach of all the mid-Atlantic states and just a day's drive from 1/3 of the rest of the United States!
Getting here is simple. We're just a short drive away once you get off I-95, Route 1 or Route 301.
Stay at one of the many local vacation rentals, motels, campgrounds or bed and breakfast inns. 
There's plenty of local housing available for sale if you'd prefer to purchase your own little piece of Colonial Beach VA and have a second home in this great little town.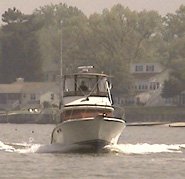 Play on our beaches - the second longest public beach in the Commonwealth of Virginia! Perhaps you'd like to jet ski, kayak, cruise or water ski instead, and if you do, you're in luck because we've got all of that here.
If sightseeing is your thing, check out the many attractions that are located in and around this town. You can even explore a little further out for even more fun-filled activities.
The art lover in you will enjoy it here too. We've got galleries and monthly art walks. Check our events calendar page for the entire schedule.
Shop at a large variety of local stores. We have everything from antiques to clothing shops to home decor and more.
Eat the finest freshest local seafood. Yes, we have crabs! We've also got oysters, rockfish and other great selections from the sea. With over 20 different eateries there's a wide variety of all different kinds of food. After dinner, have a great dessert at one of the many local ice cream shops, or cap it off with a nice latte at a coffee shop.
Relax on Town Hill at one of the many summer evening concerts or movies, lounge on the beach and let your cares melt away, board a cruise boat and listen to the sounds of the water, or kick back on a front porch swing at a B&B and watch the beautiful sunsets.
Plan a summer vacation in Colonial Beach VA and enjoy an unforgettable time here in our little town on the shores of the Potomac River. We're here during the other times of the year, too, so count on big fun no matter when you come.
Searching for another place with the same name? Visit our namesakes page.
Return from Colonial Beach VA to Colonial-Beach-Virginia-Attractions.com Home