Circus
The circus is coming to town! Town Hill in Colonial Beach, that is!
Lewis and Clark Circus will be here soon! Three thrilling performances will be taking place under the big top. Purchase your Early Bird tickets now!

Wednesday, April 26, 2023 6:30pm Tickets

Thursday, April 27, 2023 5pm Tickets
Thursday, April 27, 2023 7:30pm Tickets
The Walker Brothers Circus has not been to Colonial Beach in awhile. Here are some fond memories of when it did stop here.
Circus Tent
---
2010 Dates: September 15th & 16th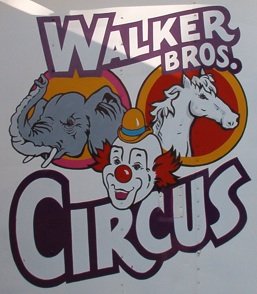 The Sarasota, Florida-based Walker Brothers Circus is a one-ring European-style event under a big top which travels for ten months out of the year, making a stop along the way here on Town Hill in Colonial Beach. It returns to Sarasota in late October to hold a closing performance at the Sarasota Fairgrounds.
The 90-minute show is made up of clowns, jugglers and other performers, as well as trained animals and midways. Featured performers include Clown Lucho, Equestrian Artist Sashi Meluzzi, Ringmisstress Miss Dallas Rosaire Zoppe and her unforgettable canine review, Paulo the juggler and acrobat Juliet to name a few.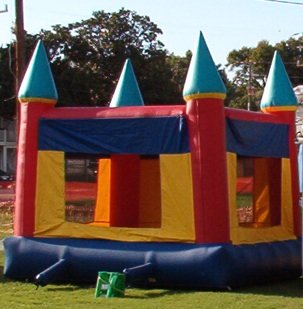 Kids can arrive early to learn more about the operation (or bounce in the bouncy castle, pictured). Walker Brothers is family owned, operated and oriented. They are even available for Corporate events, and they offer equipment for rent when they're not using it. Phone 941-922-8387 for more information.
The website address is www.walkerbrotherscircus.com
Past Lewis & Clark Circus scheduled dates:
Wednesday, July 17th, 2019 at 5 p.m. and 7:30 p.m.
Thursday, July 18th at 5 p.m. and 7:30 p.m.
Some have asked if there are any animals performing. There are two Cockatiel birds.