Colonial Mini Golf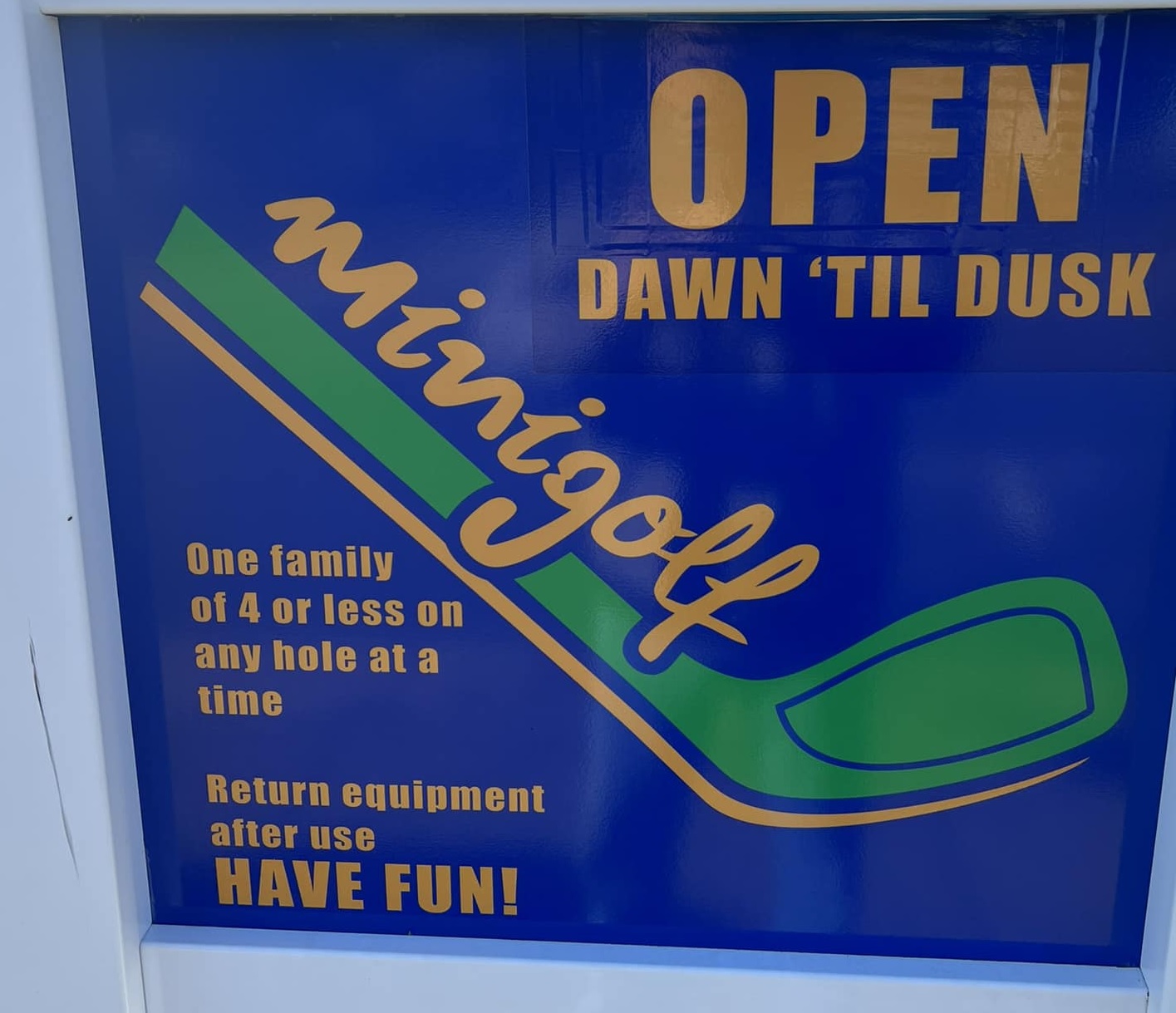 This attraction is CLOSED.
Update September 2021: The equipment has been moved to Washington Avenue Park.
The newest business and family fun activity in Town is Colonial Mini Golf. You'll be able to putt putt your way around the whimsical course and have a grand time doing it.
Their slogan is "Providing Affordable Family Fun in the Heart of Colonial Beach!"
When I think of putt putt, I immediately think of little Plucky from the cartoons and how he wanted to go play "minister golf" and only hit the blue balls, his favorite color. Here's a clip of it:
Ready to play? This establishment is located in the grassy area between Denson's and Suki The Cuisine right there on Washington Avenue. 

On Wednesday, June 26, 2019 there was an all-hands-on-deck gathering to help unload all the props off the truck for set up. 
They may not quite be open yet, but it will be soon for sure. As always, we'll keep you posted and bring you the latest info.
Colonial Mini Golf
Admission: $6/adults, $5/kids and seniors 60+
Hours: 11:00 a.m. - 8:00 p.m. daily (call ahead to confirm)
phone: 484-269-3516
email: ryanhuber44@gmail.com
Return from Colonial Mini Golf to Things to Do