When's the last time you saw a free comedy show?

Free Comedy Show nights at the
Riverboat on the Potomac
began taking place in the spring/summer of 2009. I have attended the event from time to time and each one has been a blast! It's not an "open mike" night by any means. These are real live comedians and they do a great job. Best of all, the admission price is $0.
Please note: Beginning with the February 2015 show, there will be a $10 admission fee. This price includes one drink ticket. See your server for details.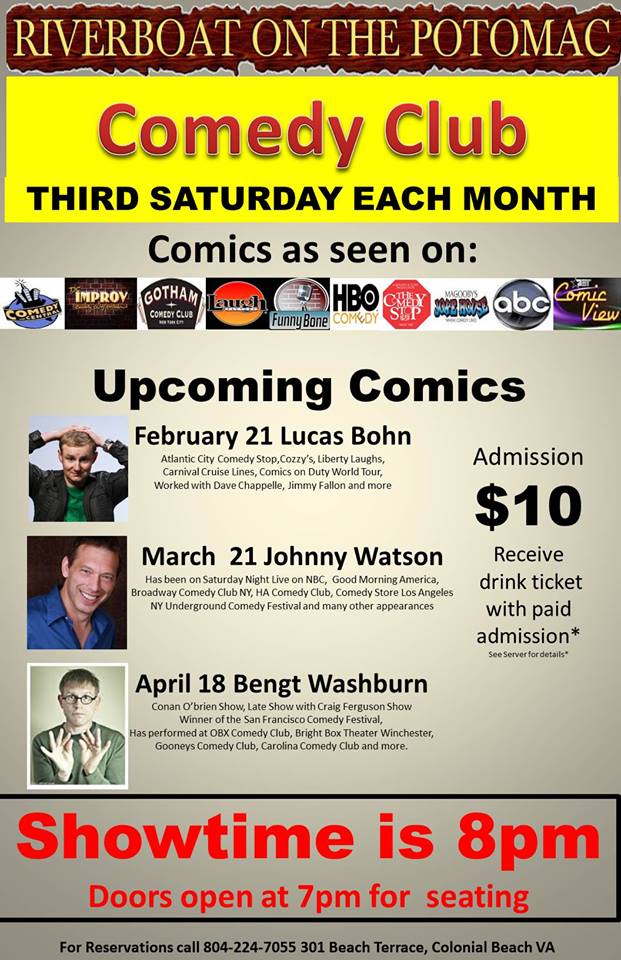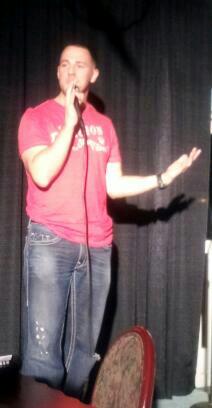 John Mumma
http://jonmumma.com/about/

A group called Kaleidoscope produces the free comedy show events. Based in the Maryland (DC metro) area, they also have offices to serve areas of Delaware, New Jersey and Pennsylvania. They are available for booking any night of the week and at any type of venue. Kaleidoscope gives back to the community as well, putting on events to raise money for charity. The group's founder, funny man Irwin Loring often acts as the emcee. He was a finalist in the 2007 "Comic of the Year" competition for Maryland, Washington D.C. and Virginia. He was the winner of best new talent at the Reading Comedy Outlet 2008, and a finalist in the Big Break Competition in 2009. He currently teaches classes at a local college for aspiring comics, focusing on the business and writing aspects of that career field.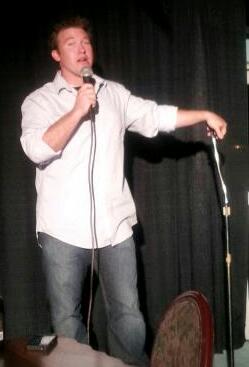 Here's
Jay Szech
who asked "Is this gonna wind up on
YouTube
?" after I snapped the photo. I love watching the verbal interactions with the audience members.
Golf carts
are a frequent topic of discussion, since they are so plentiful here in our town. Oh, and Hecklers beware. One night, there was a particularly obnoxious patron in the crowd and the performer onstage really put him in his place. It was hilarious! So come out to the Riverboat on the third Saturday of each month, enjoy some great food and drink and a great performance! They start at 9 pm (doors open at 8 pm) in the Tiki Room. You can phone in a reservation beforehand by calling 804-224-7055. This is recommended, as there is often a good sized crowd at these events.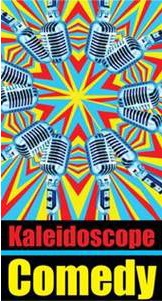 Return from Free Comedy Show to the Events Calendar page

Check out some more Things to Do & See in Colonial Beach