---
Memorial Day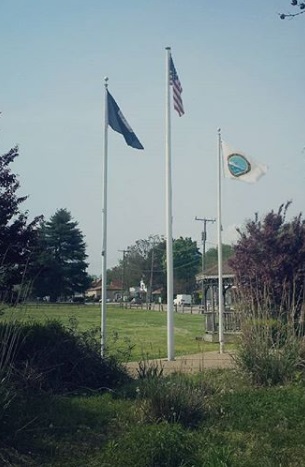 Colonial Beach is starting to open up for Memorial Day Weekend. 
See you May 26th - 29th to kick off Summer 2023!
For happenings and things going on, see our Calendar
Memorial Day Facts
It is a Federal Holiday in the U.S.A. that honors those who died while serving in the United States military. It's observed annually on the last Monday in May, and it used to be called Decoration Day.
It takes place in May because it was originally enacted to honor Union Civil War soldiers, and the day of reunification after the Civil War occurred in May.

It grew after World War I, and then after World War II, the term "Memorial Day" became more common, even though it wasn't declared the holiday's official name until 1967. A year later, its observance was moved to a Monday, creating the three-day weekend that is commonly referred to as the unofficial start of summer.
The push has been on, however, to return it to its traditional date so as not to undermine the importance of this sacred holiday.

The Indianapolis 500 and Coca-Cola 600 auto races are held on that weekend, and have been for years. It's also commonly celebrated with picnics and barbecues.

Some ways that people honor this special day is through placing American flags on grave sites at national cemeteries, flying flags at half-staff, and attending or watching the National Memorial Day Concert on the lawn at the U.S. Capitol building in Washington, D.C. The concert is broadcast on National Public Radio and PBS.

Cities and towns hold parades and remembrance services at designated monuments, churches or parks. I sometimes go up to D.C. and participate in the Rolling Thunder motorcycle rally activities. I have ridden in the parade as well as watched it as a spectator. Either way, it's very moving.

Click here for more information on the holiday

Return from Memorial Day to Events
Return Home