Northern Neck ATV Park
Closed for the 2021 season.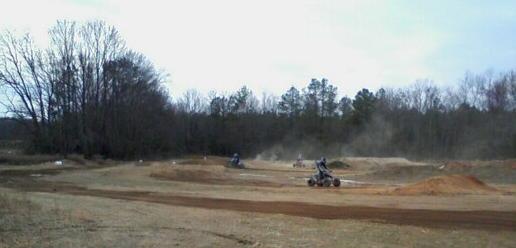 The Northern Neck ATV Park is located on Leedstown Road, off Route 3 in Westmoreland County, Virginia just outside of the Town of Colonial Beach.
They offer Track, Dragrace, Obstacle Course, and Mudbog Racing. This park hosts events all year round. In 2009, they even hosted a Virginia Cross Country Series race.
I have also been here for a cool EnduroCross Race.
Of course, dirtbikes are welcome to ride and race here too! It's not just all about the quads.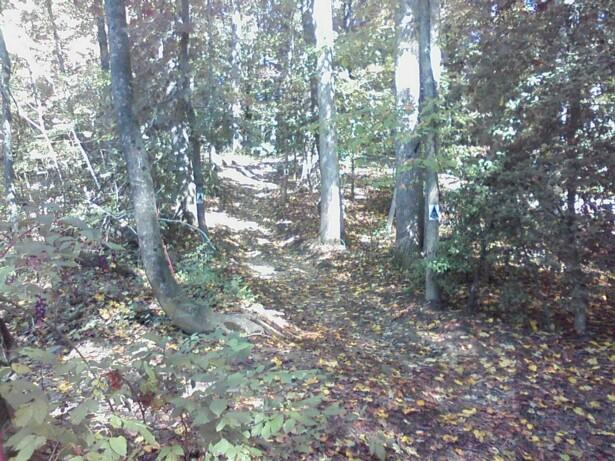 There are many wooded trails like the one pictured above. The trails range in difficulty from Beginner to Advanced. I always get a little queasy at the top of the big hills before I proceed down them, but it gets easier as my riding skills increase.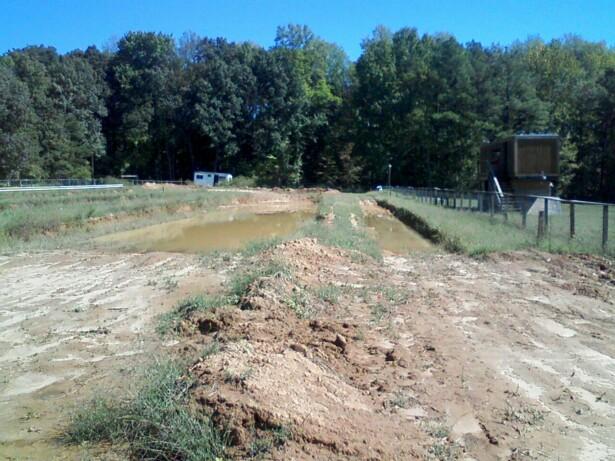 I have not yet attempted the mud bog area. It looks like fun, though!
I have, on the other hand, made a few trips down the drag course. Fast is fun!
One day, I'll start tackling the obstacles on the endurocross track, but for now I'm perfectly happy puttering around on the wooded trails, thank you very much!
During events, tracks (obstacle, mudbog, drag, etc.) are limited to event participants only.

Northern Neck ATV Park
4618 Leedstown Road, Colonial Beach VA 22443
Return from Northern Neck ATV Park to Things to Do