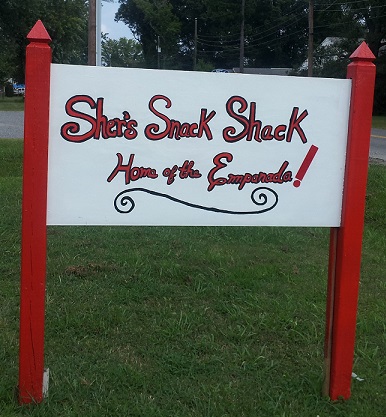 Sher Snack Shack

Closing for the season at the end of the day on Monday. October 20th, 2014. 

The Sam Grow Band, who recently signed a record contract in Nashville, performed at Sher's recently during a benefit for the homeless.

Sher Snack Shack is the newest eatery in Colonial Beach. Dubbed the "Home of the Empanada" you can find this place and it's tasty treats on First Street between Ola's Country Kitchen and Potomac Alternator and Starter.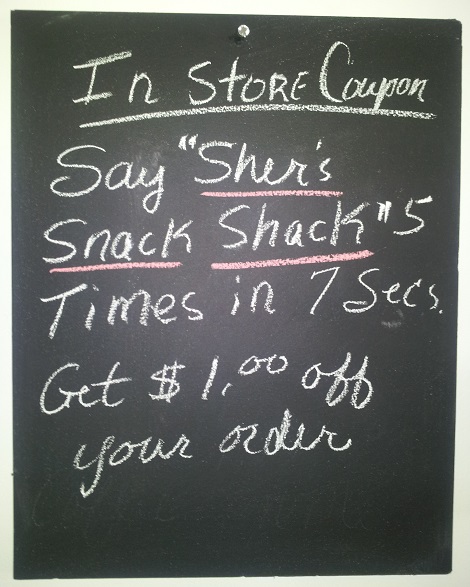 Proprietor Sher Lee Sterner and her crew serve up beef and chicken empanadas and you can get those with or without cheese. These savory snacks were a favorite of her late father, Paul who recently passed in a traffic accident.  Dessert empanadas made with cherry, blueberry or apple are also available here, and coffee is on the house.  Breakfast empanadas are on the menu, too, and rice and beans are offered as a side dish. Sher can really cook - literally! She was on TV's <i>Master Chef</i> (Season 3).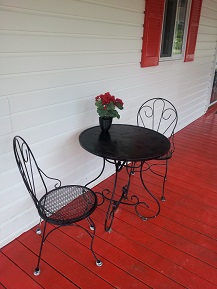 In addition to yummy food, there is a mini art gallery and gift shop. Indoor and outdoor dining is available and if you don't even want to get out of your car, just turn your headlights on and the car hops will come out and serve you.
Plans for future additions include a putt-putt golf course out back.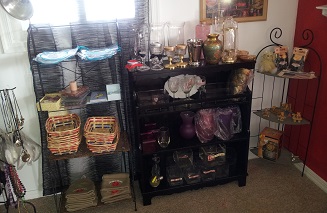 Come try an empanada or two! Plenty of free parking for both cars and golf carts. Sher's Snack Shack has been open for about a week now. A big Grand Opening celebration is scheduled for September 8, 2013 with a live broadcast from a local radio station and all sorts of other excitement.

323 First Street, Colonial Beach VA 22443 phone 540-621-1365. Hours: call ahead to verify 10-8 Monday thru Thursday and 10:00 a.m. to 11:00 p.m. on Friday and Saturday. Closed Sundays.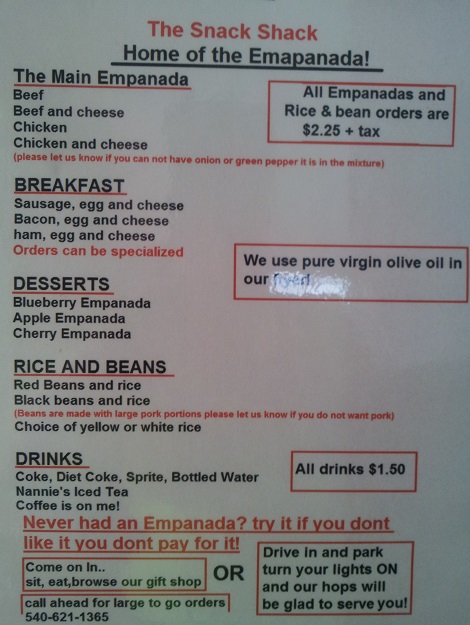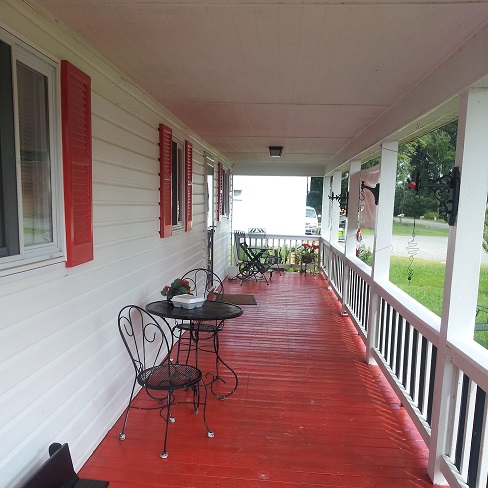 Return from Sher Snack Shack to Restuarants