Tangier Island
Tangier Island is a nice option for a Day Trip from the Colonial Beach area.

Crabbing here in the Soft Shell Crab capital is the primary occupation in this 470-resident fishing village filled with some of the most beautiful scenery on the Chesapeake Bay!
While the island is open year-round, it's probably best to visit between mid-April and mid-October. I was finally able to visit this summer and I'm so glad I did!
The island is accessible by small plane or boat. Here's a video clip of a final approach in a Cessna 172:
i went by boat. I wished I had brought a pair of binoculars with me.

If you go, from Colonial Beach, you'll want to head down Route 205 and take a left there at the stoplight by the Shell station. This puts you on Route 3 east. Follow that down to Reedville, VA and catch the "Chesapeake Breeze" boat - call 804-453-BOAT (2628) or buy tickets online. Get your printed tickets from this building when you arrive the morning of the cruise. It is at Buzzard's Point Marina.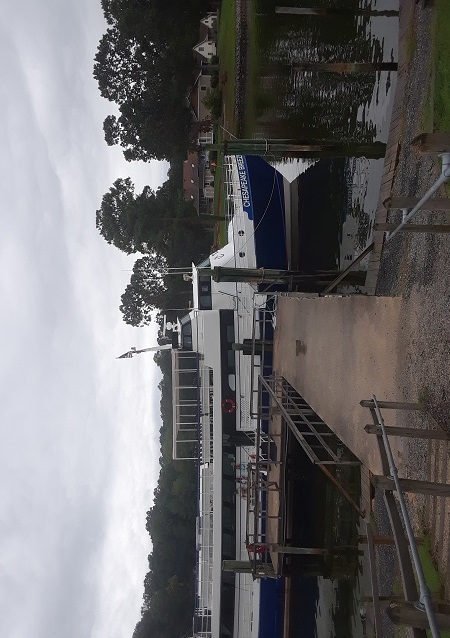 The boat "Chesapeake Breeze" departs at 10:00 a.m. and you get a 1 1/2-hour narrated cruise over to Tangier Island.

Arriving in Tangier Island
Once there, you can rent a bike or golf cart (first come first served) and visit places like the Tangier History Museum, the gift shops, grab a bite to eat (the crab soup at Lorraine's is divine!) go on a guided tour via golf cart, and/or walk the 1.5 mile pristine beach where you can search for arrowheads, antique bottles and sea glass!

You'll probably get to meet some of the local watermen and they have amazing stories to tell about their way of life:
You may notice an interesting language when hearing the locals speak. This is "Tangier Talk" - a unique dialect derived from their Cornish ancestry, known for wonderful phrases and a way of "talking backward" or "over the shoulder."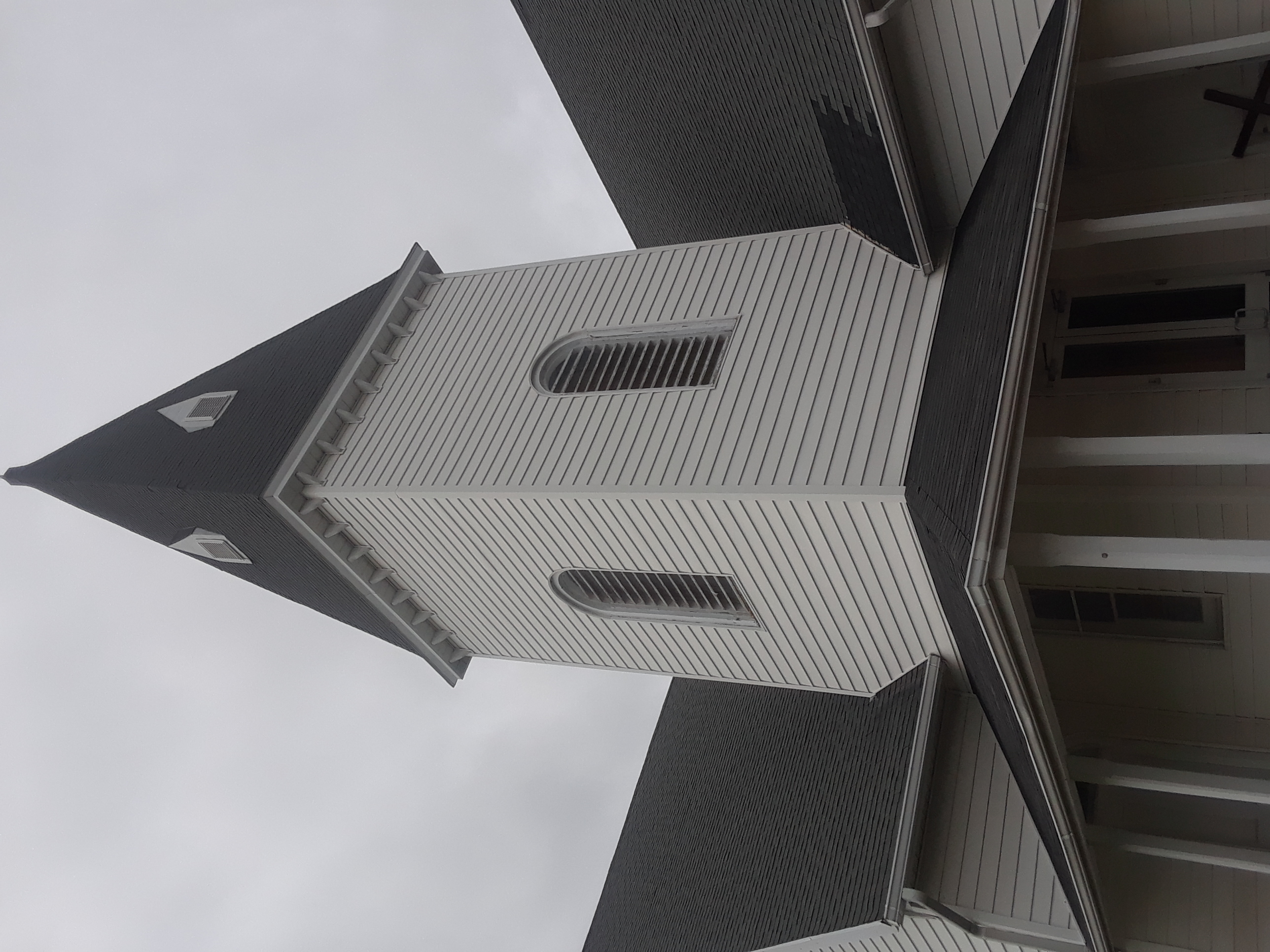 Church Building
There are just a few cars on the island. You'll find numerous golf carts, scooters and all-terrain vehicles. They park them on little ramps in their yard because of the high water table.
Notice the cat in the picture. There are quite a few cats in the area. 
The boat leaves to head back to Reedville around 2:30 p.m. and gets there at around 4:30, but if you feel you'd like to spend more time on Tangier Island, you can stay overnight at one of the Bed & Breakfast Inns like The Chesapeake House (phone 757-891-2331). It's located on Main Street near the dock and serves big family style dinners.

There's also the Sunset Inn with rooms and cottages on waterfront property and a great view of the Bay. Their phone number is 757-891-2535. There are nine (9) cottages plus a Family Cottage and a Cottage Apartment available to guests on a first come, first served basis. The Family Cottage is a separate unit and has its own deck. Each cottage has large rooms, private bath, refrigerator, cable television, heat & air, and deck. Shirley's Bay View Inn is another lodging option. It's one of the island's oldest homes. For information, call 757-891-2396.

Sunset tours are also available on Tangier Island. Tour the island and the Chesapeake Bay and see a variety of wildlife like blue crabs, pelicans, ospreys, herons, stingrays and more! Just remember to bring a lightweight jacket and a camera with you.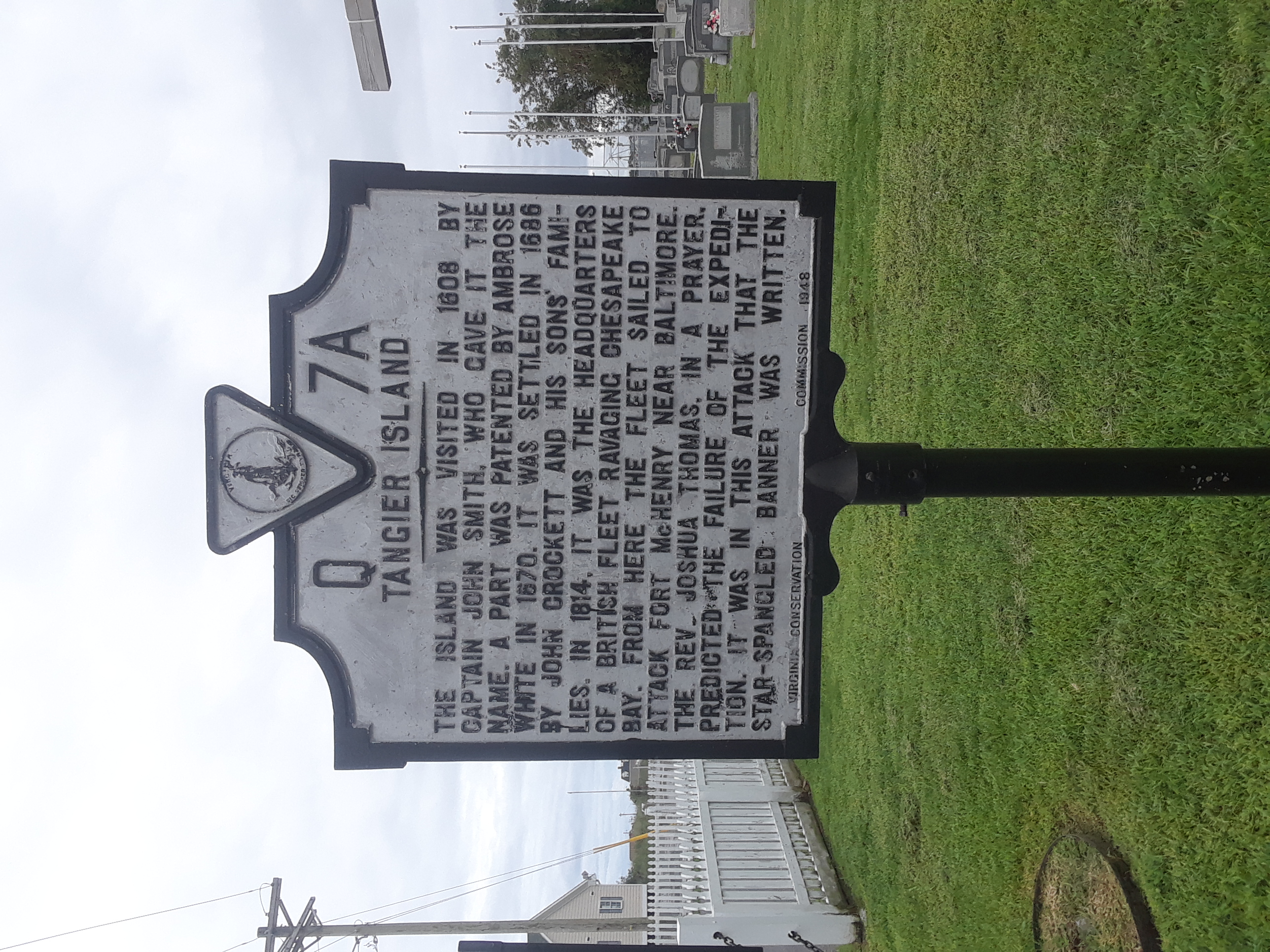 Return from Tangier Island to Day Trips