Closed October 2017
Tattle Tale Cafe and Coffee Shop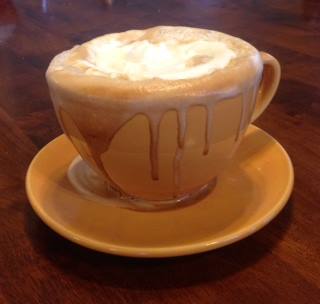 Tattle Tale Cafe is the current name of this little pie-shaped slice of paradise at 215 Washington Avenue. What started out years ago as an Esso Station, then an Exxon Station, then The Espresso Station is now a cool little coffee shop with an even cooler menu.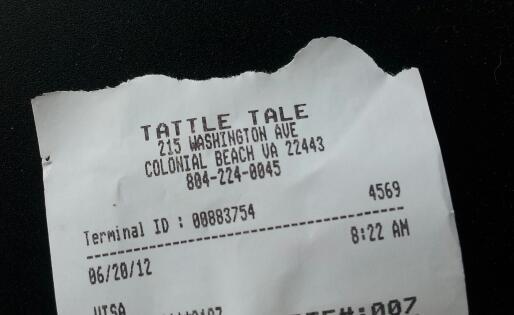 I was lucky enough to have been the first debit card swipe on opening day of June 20, 2012. I was attending a business meeting over on Hawthorn Street and ventured out for hot coffee for all the attendees.
Current owner Bonnie Wyne stopped in for a latte back in 2010 and a couple years later, ended up purchasing the place. It took some remodeling so the premesis could serve as both a cafe and a coffee shop, but thanks to her crew it was mission accomplished.  You can find light fare with a gourmet twist here, like these Greek Deli Kabobs.

They also serve up paninis, burgers, soups (in a bread bowl!), tapas, antipasti boards, vegan-friendly options, cheese boards and more.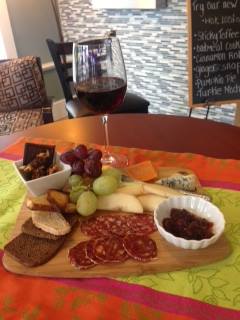 In addition to the fire pit out on the gorgeous patio, there is a really cool indoor, in-wall fireplace.

During warmer weather months, you'll often find musicians performing out on the patio which has a beautiful memorial fountain and plenty of tables with umbrellas.

Tattle Tale Cafe, 215 Washington Ave., Colonial Beach VA 22443 phone: 804-224-0045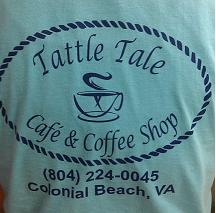 Return from Tattle Tale Cafe to Restaurants
Return to the Home page