Torrey Smith Recreation Park
Grand Opening July 16, 2019 from 5 - 8:00 p.m.!
The old water tower field is now the Torrey Smith Recreation Park and you can see the backstory here. This space is now open for young and old alike to enjoy a game of basketball, tennis or play on the playground.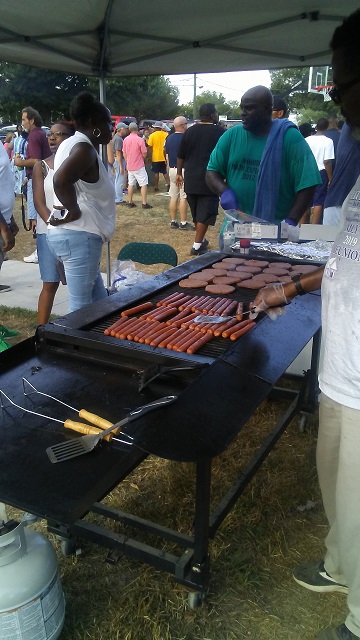 Grand Opening Day was a great success! Torrey was in his hometown, there was music, cornhole, basketball, tennis, a bounce house, sno-cones and food!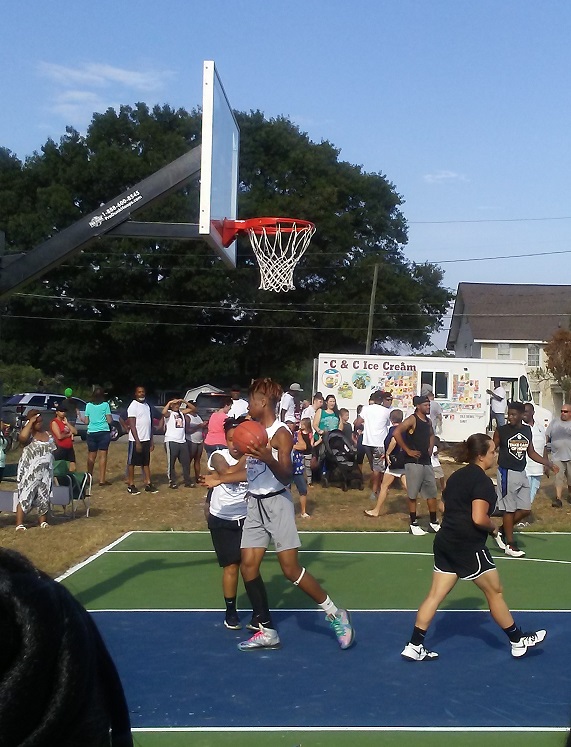 Washington and Lee High School vs. Colonial Beach High School in the Alumni Game
The alumni from Washington & Lee and Colonial Beach High Schools played a game of basketball in 90+ degree heat!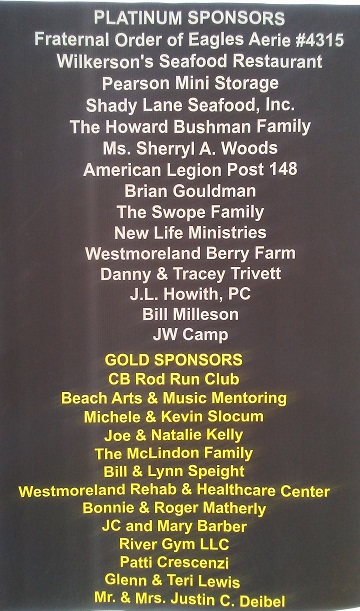 Many thanks to the Platinum and Gold Sponsors,
and the Silver and Bronze sponsors. These posters will soon be replaced by permanent plaques that will line the entranceway.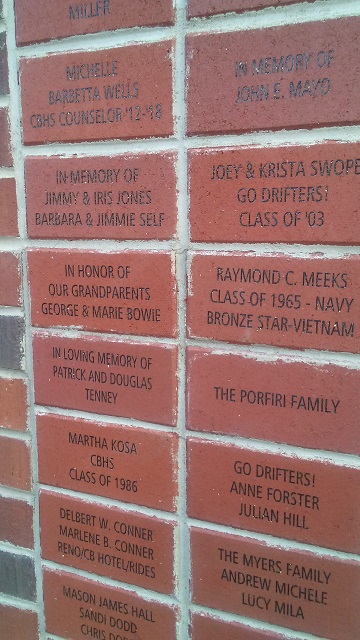 Thanks also to all the folks who purchased a brick to be included in the main entrance. There are about a hundred or so, only a few are pictured here.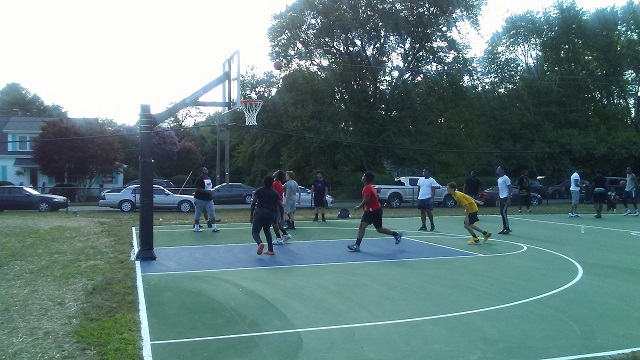 Come enjoy a game of tennis or basketball. If you don't have equipment, the Colonial Beach Outfitters will have some at the park for you to borrow. River Gym will also allow you to check out equipment from their location on Washington Ave. and return it when you are finished.
---
UPDATE: May 3, 2019 Still on Schedule for a June date to turn the park over to the community. The builder completed all the site work, concrete slabs, and rough grading by the end of March. He is now coming back in May to plant all of the landscaping, install the fencing, paint and coat the courts and attach the tennis court and basketball court gear.
The Bricks and Sponsorship Plaques are on order and will arrive soon for the grand entrance construction to begin. The playground equipment is on order and will arrive in June. The Pavilion is built and will have a metal roof on it in a couple of weeks. The old storage building will be renovated into bathrooms and security cameras will go up. 

Return from Torrey Smith Recreation Park to Things to Do