---
Moved to Monday October 9th due to rain.
Download the Yard Sale Treasures app for map
Town Wide Yard Sale
October 7, 2023 is the date for the Town Wide Yard Sale in Colonial Beach! Permit fees normally charged by the municipality are waived for this event.
Send an email to Sally at sadams@colonialbeachva.gov if your household is interested in participating. Your address will be added to the main event map.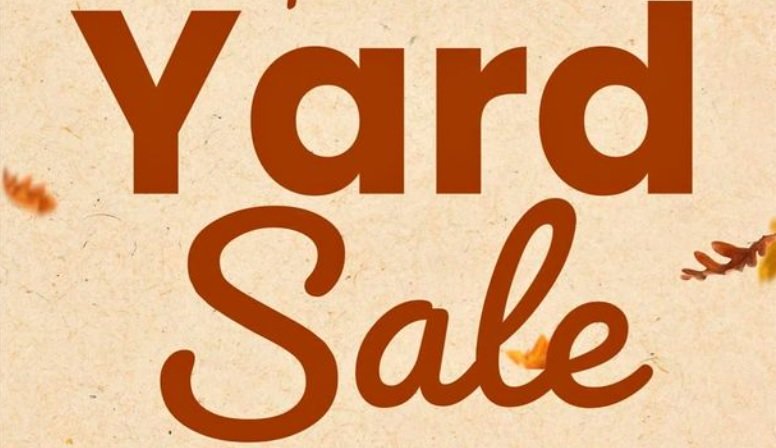 This event is organized by the Parks and Recreation Department.
Town Wide Yard Sale Best Practices
Price items well in advance of the event. Do not wait until the last minute to write the price tags or stickers.
Use a price sheet for clothing, listing items by line: shorts, pants, tops, sweaters, coats, etc. and post the sheet(s) near where you have the clothing displayed as well as one at the check-out area.

A card reader, through Square or similar vendors is a good thing to have. Yes, there are minimal processing fees but they usually outweigh what you will earn via increased sales. Accepting credit or debit cards is almost essential in today's world. 
Organize all like items together. If you have sofas, lamps and end tables, set up a little Living Room vignette.

Make sure all items are clean and in good condition.
Be prepared for negotiations and have the absolute lowest prices you'd be willing to accept in mind.
Avoid holding items. It is a town wide yard sale and folks should know going in what to expect. If it comes to it, remind the buyer what time the event ends. This will help you avoid holding items for buyers that never return. If they really want the item, they will buy it on the spot.
Have the proper supplies on hand. Here's a list of the items you might consider having available:
Calculator
Tables and Chairs

Change - small bills and coins
Transparent, zippered sandwich bags
Cooler (for drinks)
Music playing
Paper clips
Pens
Plastic grocery bags
Receipt book
Safety pins
Scissors
Sold tags and tags to mark the items that are not for sale
String
Adhesive Tape
Tape measure
Tarps and umbrellas
Return from Town Wide Yard Sale to Events