---
Colonial Beach Fireworks
Saturday, June 10, 2023 at dark for the Potomac River Festival
Monday, July 3, 2023 for Independence Day
The United Methodist Church on 1 Washington Ave. will be renting parking spaces at the church on Monday, July 3rd for the Town's Independence Day Fireworks Celebration at $10 per space, CASH Only.
The gate at 1 Washington Avenue will open at 7:00 p.m. and close 90 minutes after the fireworks show has ended.
To guarantee a hassle-free spot to park, you may visit the church during business hours on Wednesdays & Thursdays from 10:00 a.m. to 2:00 p.m. to reserve your space.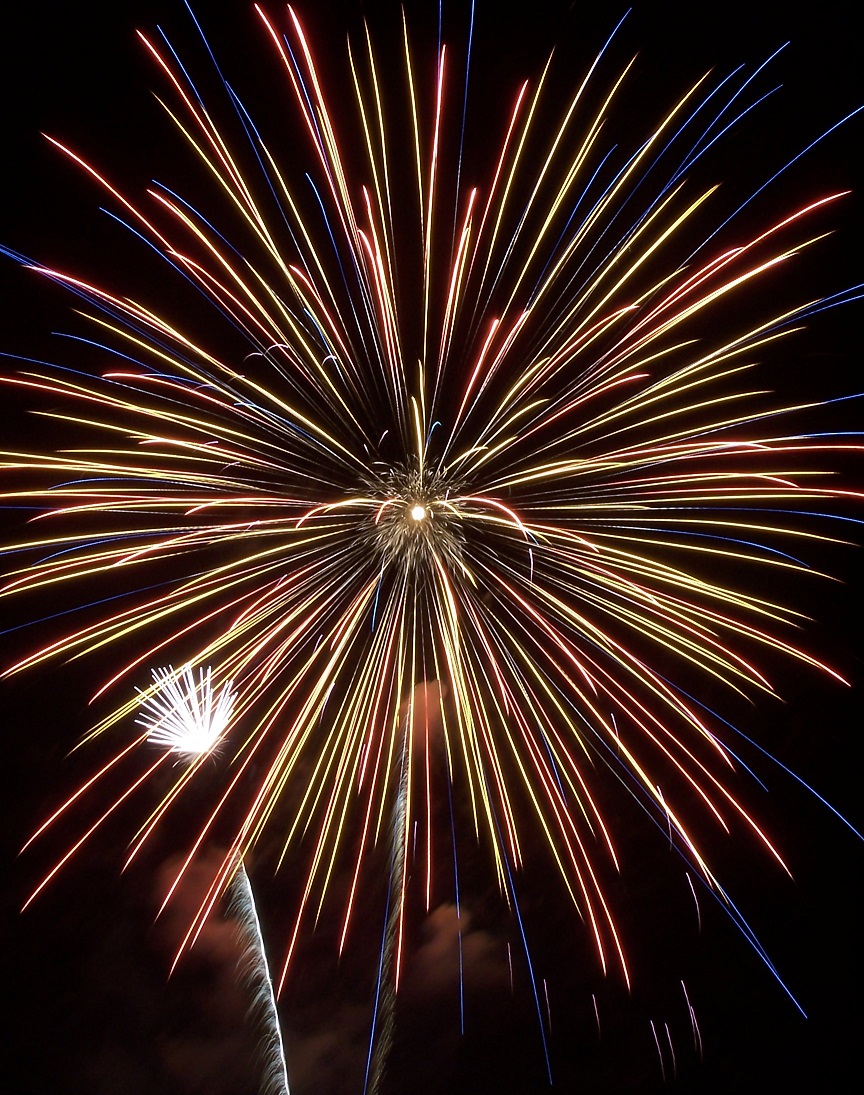 Public Colonial Beach Fireworks displays take place twice per year, the first one being during the Saturday night festivities at the long-running (72 years!) Potomac River Festival which takes place the second weekend of every June, and the second show of the year happens just a few weeks later on the 4th of July. The show is typically on the Fourth of July, regardless of what day of the week it falls on.

Note, these are public displays put on by the Town. There are sometimes also shows done by private local businesses in addition.
Both displays take place just after dark. Sometimes there is a delay due to inclement weather, so be prepared to wait it out in that case. It is well worth the wait, though, I assure you! Cloudy skies and fireworks don't mix, so waiting for them to clear up is the plan.
They are launched from the end of the Municipal Pier which is roped off and closed to visitors, boaters and fishermen beginning at noon on the day of the display so that the pyrotechnics firm can begin setting up.

The show often lasts 15 - 20 minutes, capping off with a spectacular rapid-fire grand finale. Radio station WWER 88.1FM sometimes broadcasts patriotic music to accompany the display.
Colonial Beach Fireworks Viewing
Prime viewing areas for the show include the main beachfront and Boardwalk areas, the outdoor deck at the Riverboat and High Tides restaurants, the Black Pearl Tiki Bar and along the RiverWalk and north Irving Ave.
The best place by far is to watch them from a boat out on the Potomac River. You'll see boats start to anchor out just offshore in time for the big event.

If you know anyone who lives in the Potomac Renaissance Condo buildings on the waterfront, perhaps you can get an invite to watch from their balconies.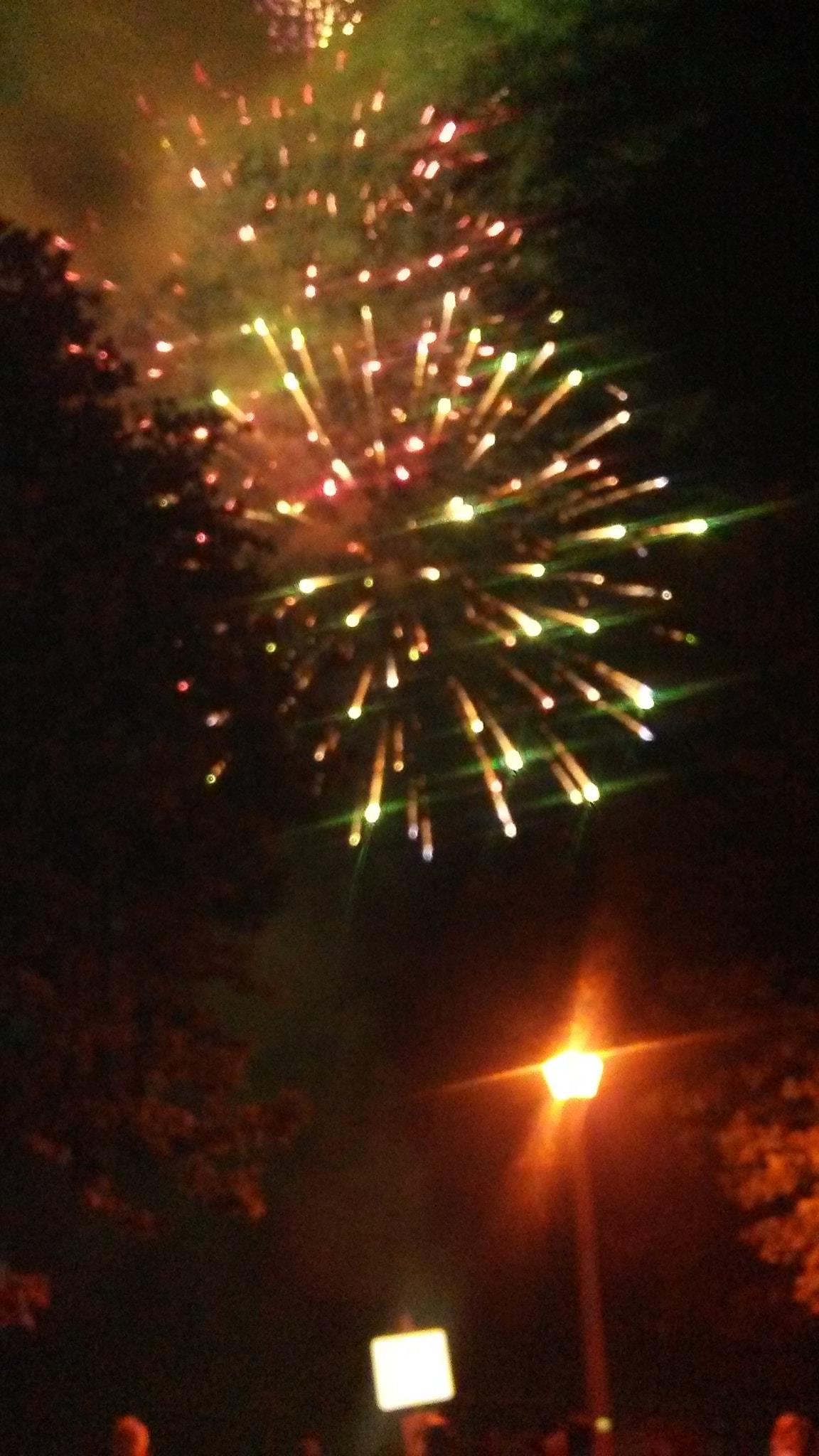 Fireworks as seen from North Irving Ave.
Pack your patience when leaving the area after the show is over as there are often major traffic jams. The police try to alleviate this by opening up two lanes out of town on Colonial Ave. and having one incoming lane. This helps to get people away from the beach area more quickly. Staying with friends for the night or renting a cottage or motel room might be a good option. Book well in advance, though. Rooms are nearly impossible to come by last-minute.

Hope to see you in town for one or both shows! There were no Colonial Beach Fireworks in 2020 thanks to you-know-what, 2021 and going forward is a different story!

2022 Colonial Beach Fireworks Schedule:
Potomac River Festival - Saturday, June 11th at dark (usually 9pm)
Independence Day - Sunday, July 3rd at dark (usually 9pm)
2021 Fireworks:
Labor Day Weekend - Saturday  9pm
Potomac River Festival: YES June 12 @ 9:30 p.m.
4th of July: NO
Return from Fireworks to Events