Community Center

Appreciation Day May 22nd, 2022 from 1 - 5pm
The Community Center sits on the big lot at the corner of Marshall and Nelson. For many years it was known as the Lions Club and their volunteers put a lot of effort into the construction and maintenance of the building. They resigned their charter recently after 65 years in operation. The Colonial Beach Foundation now manages the facility and it is available to rent for meetings, parties and many other special occasions.
Spaces available include the main hall, complete with restrooms, a kitchen and a meeting room. The outdoor parking area can be rented separately for area homeowners who need overflow parking for large events they are holding at their residences. There's also an outdoor stage which can be used for concerts or theatrical plays. It is also used for Cinema on the Green events where you can come and park your golf cart or chair and watch a feature film under the starry night sky.
There is also a ball field on the premises, hopefully being spruced up so that baseball and softball teams can partake in sports activities there. 
Many events have been held there to date, including high school reunions, birthday parties,  outdoor music festivals, a disco party and yard sales. The first event held there after the CBF assumed control of the facility was their organization's 10th Anniversary Party.
Click Here to book the venue for your next special event.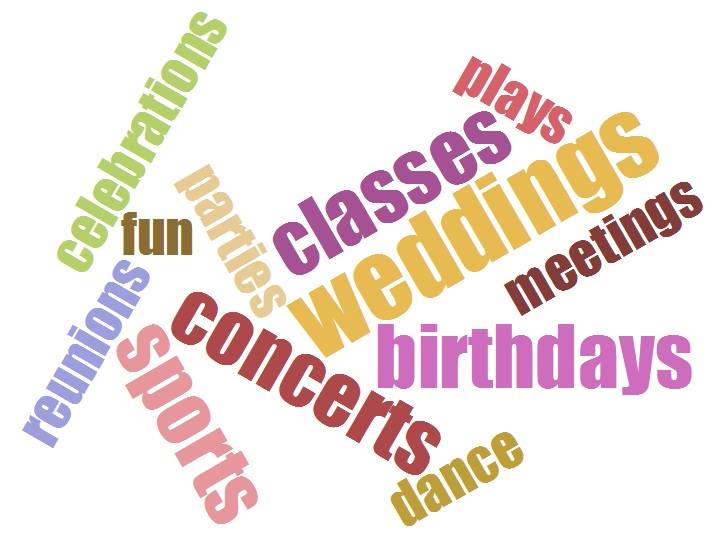 Colonial Beach Community Center
717 Marshall Ave., Colonial Beach VA 22443
Return from Colonial Beach Community Center to Conference Facilities