Drift Seafood
The Drift Seafood name is kind of a tip of the hat to Colonial Beach High School's "Drifter" sports teams name. Though their mascot is a Pirate and their logo sports a pirate ship, they are known as the Drifters.
This, one of the newest restaurants on the Boardwalk is located in the Osprey Flats condominium building on the first floor next to Muse Pizzeria and Arcade.
Drift Seafood has a menu that will feature local seafood like a crab soup and this scrumptious shrimp and grits dish which will be on the weekend brunch menu.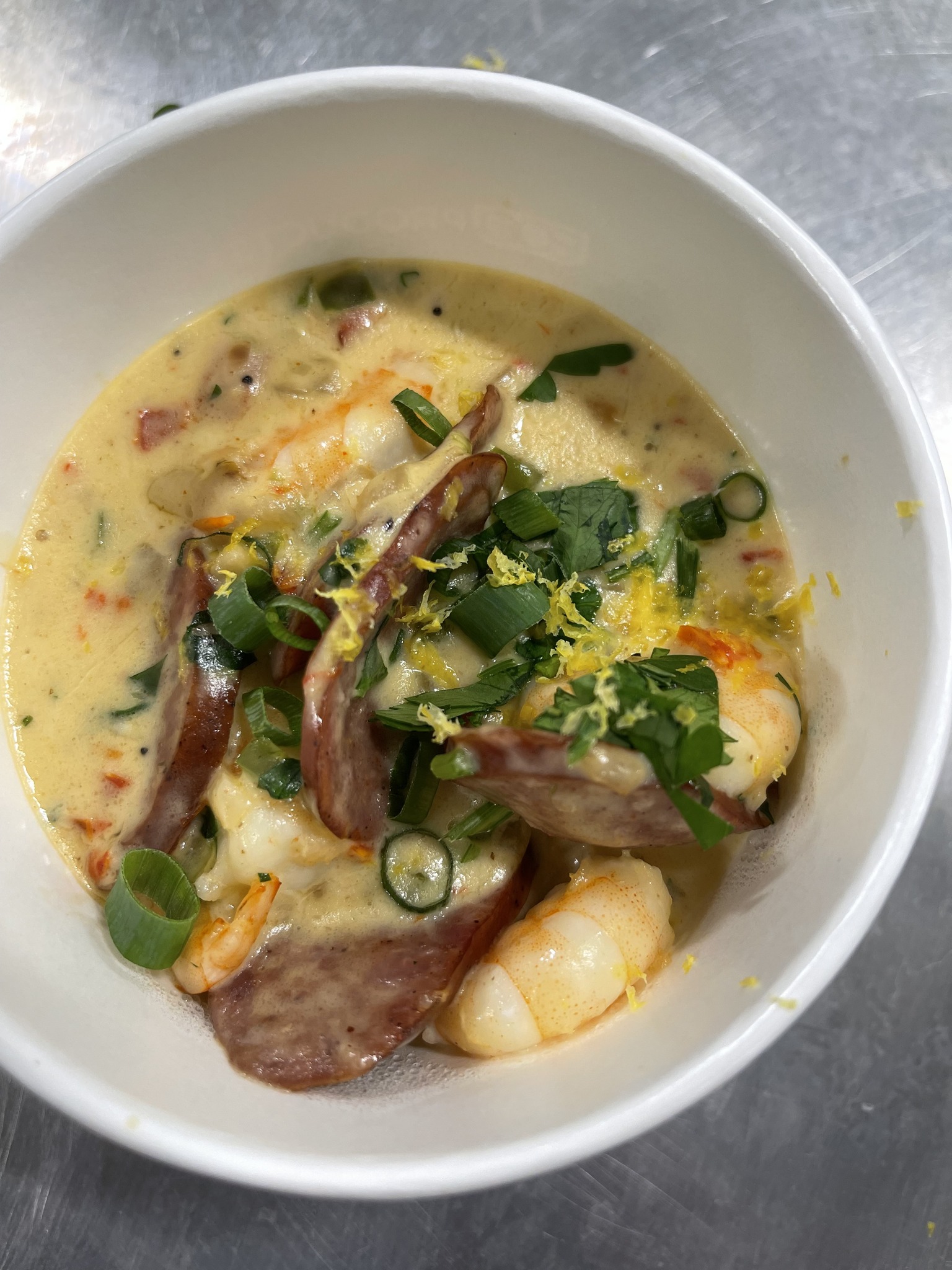 photo courtesy of CoBe
Drift Seafood and Bar
101 Taylor Street, Colonial Beach, VA 22443 
Return from Drift Seafood to Restaurants