Fat Fredas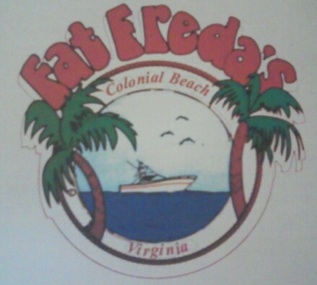 Closed December 14, 2013. Grand Opening of Kelsea's Kitchen took place on February 1, 2014. Currently Shady Lane Crab House
Fat Fredas is a restaurant in town who claims to have the best sandwiches on the beach. I really like their "The Rancher" sandwich. In fact, I order that every time I go there. I know I should probably try something different. Sometimes when you find something you like, though, you just gotta stick with it.
I'm stickin' with Fat Fredas, that's for sure. It's a fun place with good food at a great corner location on Hawthorn and Washington. Within super easy walking distance of just about everything in town, and there's a Trolley stop nearby as well. Plenty of parking for cars and golf carts, too! They offer indoor and outdoor dining as well as special events like live bands, car Cruise-Ins and events like this "Bike Bash to the Beach" in 2008 to benefit breast cancer.
---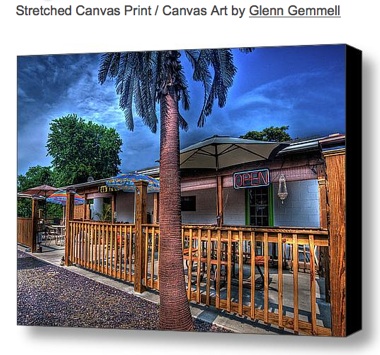 Beautiful artwork of Fat Fredas! What an awesome painting.
And here's a picture of the front of the building, taken from a different angle.
119 Hawthorn, Colonial Beach VA 22443 phone: 804-224-1211
As far as I know they do not have a website. There is a page on Facebook, but it's one of those generic, Facebook-generated place pages.
Return from Fat Fredas to Restaurants