Free Classifieds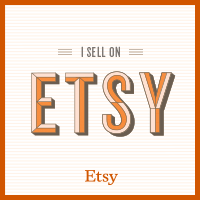 See Current Listings
This free classifieds service is offered at no charge to both buyers and sellers in the Colonial Beach area, but to make sure the system works smoothly, I ask that you please read and follow these guidelines: If you'd like to promote a business opportunity, please contact us for information on our advertising opportunities and rates. We regret that free classifieds are not available to promote business opportunities.

Placing Your Ad
You don't have to register a user name, pay any fees, or sign any agreements to list your items for sale on this page. All you have to do is upload a picture along with a description of what you're selling.
If entering your e-mail address, replace the "@" symbol with (at)
You may also wish to replace the period after the domain name with (dot). It's not good practice to display email addresses on the web, since spam bots collect them and you may see an increase in spam e-mail as a result.
All submitted ads are reviewed for quality and content. Those not meeting the above standards may be edited to fit the guidelines, or may not be approved for inclusion to the free classifieds.
When Your Item Sells
In order to avoid continued inquiries, it's important that you return here and add a comment. Otherwise, you may continue to receive responses to your ad. A quick comment stating "sold" is all that's needed. When we see this comment, we'll remove your listing. DISCLAIMER: Colonial-Beach-Virginia-Attractions.com provides free classifieds to individuals, but we bear no responsibility for errors, omissions or misrepresentations in the advertisements, nor for the outcome of any ads placed on this page.
Free Classifieds Submission Form
Simply upload up to 4 photos with a detailed description of the item you'd like to sell.
Colonial Beach Free Classifieds
Click below to see other classified ads...

Return from Free Classifieds to the Home page