Mobile Tax Bookkeeping Printing
Mobile Tax Bookkeeping Printing will be closing their storefront location as of June 22, 2020. Bonnie Knott will still be serving customers from her home office and her contact info is as follows:

email: mobiletax18@gmail.com phone: 804-224-8454 or 540-273-1119 and Rhonda Pitts is the local Colonial Beach contact. Phone 804-761-8129

The shop is located on Colonial Avenue next to Four Seasons Florist and the Nationwide Insurance office. The Gilchrist Eyecare shop used to be located here in this building as well.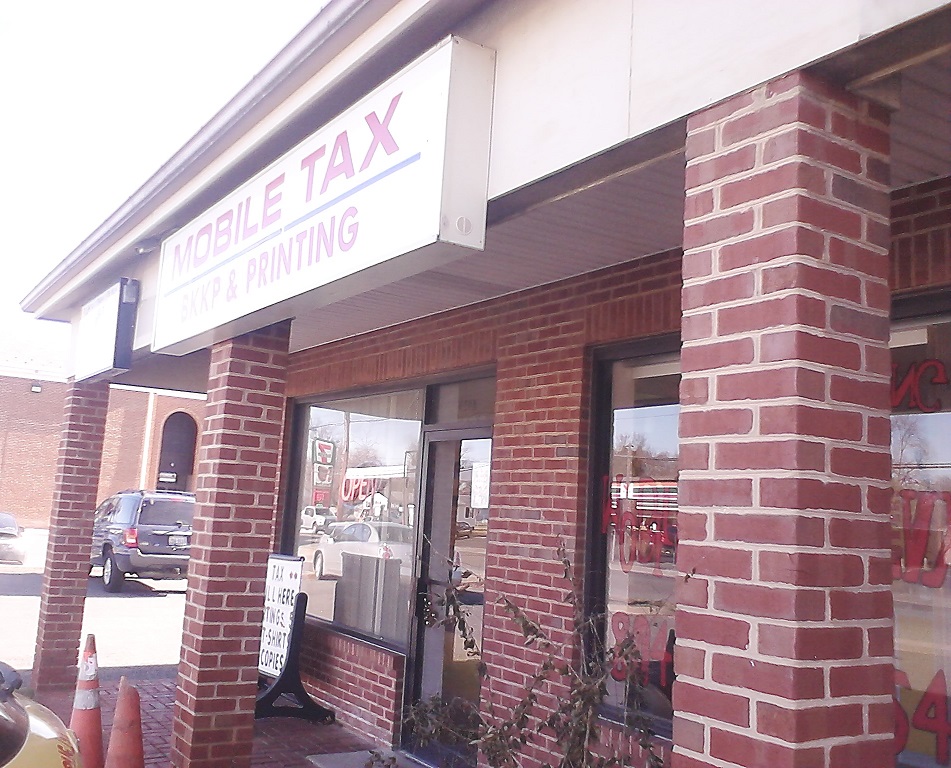 Bonnie Knott heads up the firm and is a certified tax preparer. This shop also offers printing services such as invitations, posters/flyers and t-shirts. Payroll is another area they can tackle for you.
You may recognize them by their trademark backwards and/or upside down printing on business cards and on their awesome company car.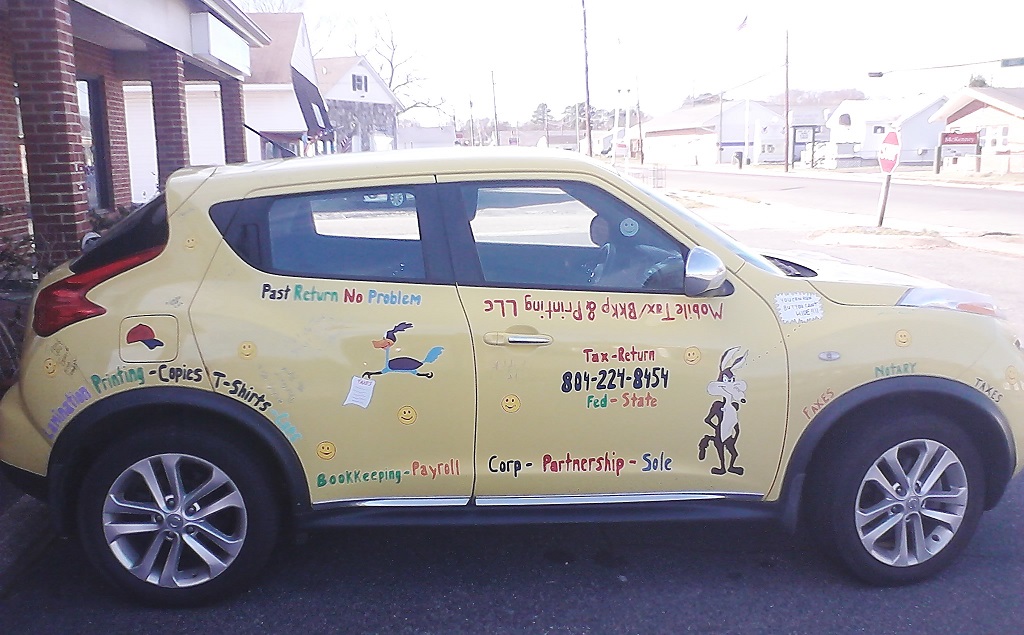 If you're in need of a FAX machine, they can send pages via facsimile for you for a nominal fee. There are both UPS and FedEx drop boxes just outside the store at the sidewalk for your convenience. 
Mobile Tax Bookkeeping Printing
420 Colonial Avenue, Colonial Beach VA 22443
phone: 804-214-9504 or 804-224-8454 

Return from Mobile Tax Bookkeeping Printing to Colonial Beach Businesses