---
Colonial Beach Businesses
Here's an alphabetical listing of Colonial Beach businesses with the company's specialty shown in bold for quick reference.
Companies are welcome to join the Chamber of Commerce
You can also visit our Shops and Restaurants pages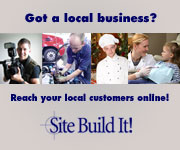 A&B Plumbing 571-575-2662 Bill

AB Walker & Sons, Inc. contractors 2429 Stoney Knoll Rd.
AB Lawn & Landscape Service 804-224-8367
BB&T Bank  (now Truist) 804-224-0151
Bay Haven Landscaping Eco-Friendly 804-296-1362
Beach Cart Rental 804-761-1594
Beach Service Center automotive 804-224-5000
CB Suds car wash

Colonial Ave.
CabinetWorks of the Northern Neck 804-224-1812
Carter Automotive 804-224-8781
Century 21 Battlefield realtor 804-224-0700
Colonial Beach Barber Shop 804-761-1667
Colonial Nails 224-1563
Colonial Beach Real Estate 804-224-0001
Cruisin' the Ritz limo 804-224-LIMO (closed)
Custom Cartz
Golf Carts
DeAtley's Service Center automotive 804-224-0207
Denson's Grocery 804-224-4121
DesignSmith Interior Decorators katherine.designsmith@verizon.net
Divine Gift Laundromat 804-224-6500
Eastside Glass Shop, Inc. 804-224-3770
Elaine's Sewing & Alterations Colonial Ave. 208-301-1862

EXIT Mid-Rivers Realty 804-224-3948

Geezer Geeks computer repair 804-224-0437

Gladys Marine

 804-410-2119
Hall's Landscape and Design 540-621-8400
Hallmark Tattoo, 307 Colonial Ave.
J & C Service, LLC Heating and Cooling

804-224-9290
John B. Maguirre CLU & Assoc. insurance, investments 804-224-2020
John Reinhart Company carpentry & cabinetry 804-224-1061

Katrina Price, Voice Over Artist
Land Harbor, Inc. storage for boats, RV's, trailers, cars http://www.landharborinc.com 804-224-2500
Lane Recycling weekly curbside pickup 703-217-2619
Lawyer's Title of Westmoreland 804-224-0163
Libra's Masonry 804-224-0297
M. F. Windland Masonry, Inc. 804-214-9854
Mayo & Mayo Attorneys 804-224-0131
Mobile Tax Bookkeeping and Printing 420 Colonial. 804-224-8454
Nash & Slaw Funeral Home 804-224-7620
Northern Neck Builders & Property Management P.O. Box 160, Colonial Beach VA 22443
Olde Towne Insurance Agency 804-224-0099
Patrick H. Ward, Jr., Certified Public Accountant 804-224-9285
People's Community Bank 804-224-6125
People's Community Mortgage 804-224-0637
Pretty Pets of Colonial Beach Pet Groomer 571-408-5814
R.C. Tree Service 804-224-2411
Rawlings Handyman Services 540-376-8141

Rich Builders LLC 840-224-2339
Rite Aid Pharmacy 804-224-2318 (Walgreens)
River Gym 215-A Washington Ave http://rivergym.com
Realty with Relda Relda@RealtyWithRelda.com
Reliable Lock Service 804-224-0441
Signs by Sonny 804-224-8915
Stuart Camp Plumbing & Heating 804-224-7243
Shear Shot Photography 540-419-2496

Top to Bottom Cleaning 804-214-9888
Atlantic Union Bank 804-224-0101
U.S. Title Settlement Services 804-224-0915
Virginia Farm Bureau insurance chuck.dinenna@VAFB.com
Westmoreland Active Lifestyle Center 400-A Meadow Ave. 804-224-9330
Westmoreland Rehabilitation and Health Care Center 804-224-2222
William Hall Electric 804-224-7820
Colonial Beach Businesses of The Year
as awarded by the Chamber of Commerce
2021 - Peddler's Market
2020 - Hallmark Tattoo
2019 - Colonial Buzz Espresso Bar
2018 - Colonial Beach Brewing
2017 -
2016 - Bay Area Agency on Aging
2015 - Boathouse Marina
2014 - Rankin's True Value Hardware
2013 - Pottery By Hand
2012 - Dockside Restaurant & Blue Heron Pub
2011 - Denson's Grocery/R&B Oyster Bar
2010 - Sea Side Thai & French Restaurant
2009 - Colonial Beach Artists Guild  

Return from Colonial Beach Businesses to the Home page