Paddleboard Rentals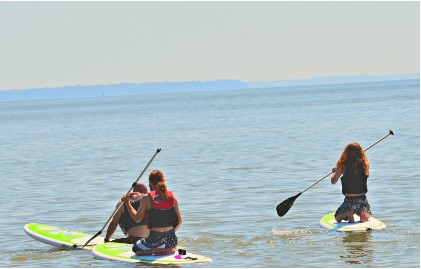 photo: S. Noren
Stand Up Paddleboards can be rented in Colonial Beach from a couple of different vendors.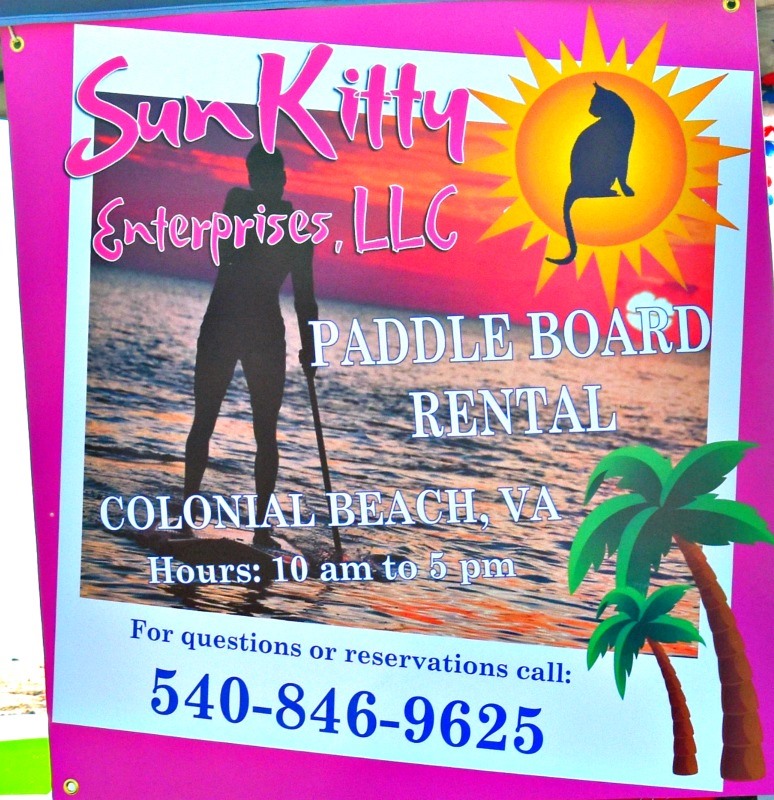 Sunkitty Enterprise, LLC
"We are now ONLY renting Paddle Boards. We rent our boards from our home on Santa Maria Avenue in the Bluff Point area. We do not have a location on the beach. Because of renting the boards from home we now have a 4 hour minimum making it so much better for you.
1 hour is NOT long enough to know if you can even do it our like it. The more boards you rent or the longer you rent them for will also give your the best prices. We both have full time jobs so we do appreciate your understanding in giving us a heads up and reserving your boards ahead of time. You can also pick your own boards up and return them for a discount.
EACH rental is molded to suit your needs so feel free to call us with details and dates.
Looking forward to seeing you ALL this summer!"
For info & reservations & pricing call 540-842-9991 or 540-846-9625
Keep an eye on their Facebook page for specials and discounts. You can reserve in advance by calling 540-846-9625. They no longer have a location on the beach, don't worry. You can still rent a board. Just call the number above.
Sheila just started this venture on Memorial Day Weekend of 2019 and I'm so happy for her and proud of her!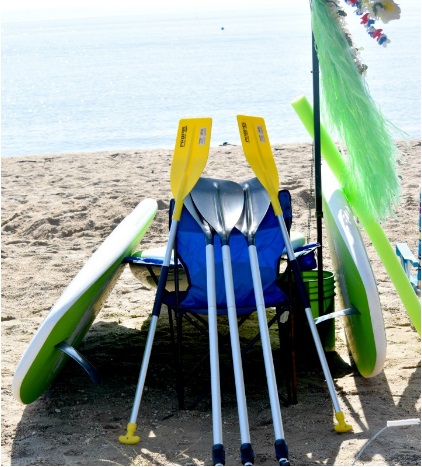 More Paddleboard Rentals
Another place for SUP's is at the Ferry Landing Pier (known for over 60 years as Fisherman's Pier), which is the smaller pier right next to the large Municipal Pier on the Boardwalk. Their rates are as follows:
1 hour - $20
2 hours - $35
The phone number is 804-224-4200 for information. There's a waiver to be signed and it is recommended that you have sunscreen on and an extra set of dry clothes to change into.
Rentals Offered in Colonial Beach:
Bicycles
Surrey Bikes
Golf Carts
Paddleboards
Kayaks
Cabins
Homes and Cottages
Return from Paddleboard Rentals to Things to Do