Paddleboard Rentals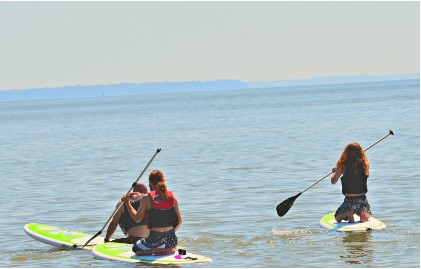 photo: S. Noren
Stand Up Paddleboards can be rented in Colonial Beach from a couple of different vendors.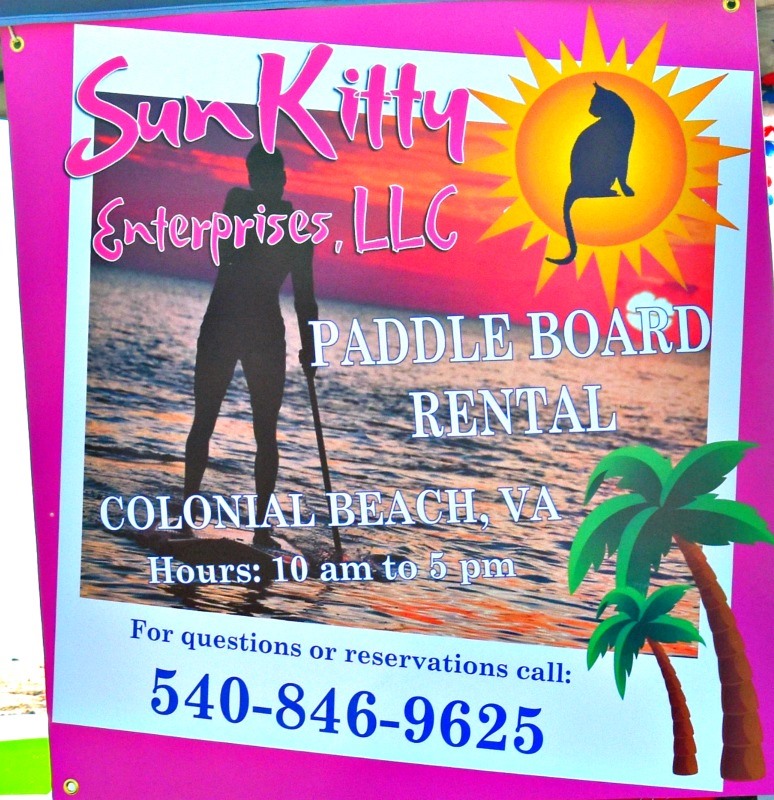 Sunkitty Enterprise, LLC is set up on the Boardwalk near the Riverboat. Their hours are from 10:00 a.m. to 5:00 p.m. and their rates as of June 2019 are:
1 hour - $25
4 hour - $65
8 hour - $100
Keep an eye on their Facebook page for specials and discounts. You can reserve in advance by calling 540-846-9625. If you don't see them on the beach, don't worry. You can still rent a board. Just call the number above.
Sheila just recently started this venture on Memorial Day Weekend of 2019 and I'm so happy for her and proud of her!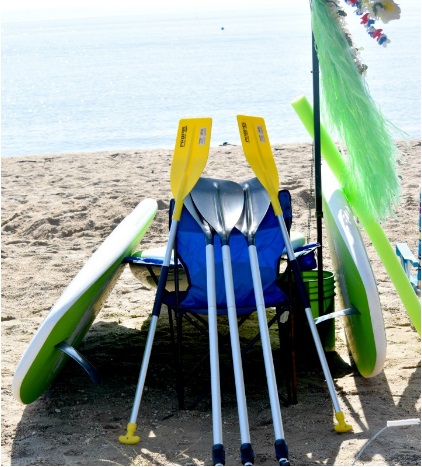 More Paddleboard Rentals
Another place for SUP's is at the Ferry Landing Pier, which is the smaller pier right next to the large Municipal Pier on the Boardwalk. Their rates are as follows:
1 hour - $20
2 hours - $35
The phone number is 804-224-4200 for information. There's a waiver to be signed and it is recommended that you have sunscreen on and an extra set of dry clothes to change into.
Rentals Offered in Colonial Beach:
Bicycles
Beach Canopies - call: Sheila-540-846-9625, John-540-842-9991 or Robert-703-244-3299. 
Surrey Bikes
Golf Carts
Paddleboards
Kayaks
Cabins
Homes and Cottages
Return from Paddleboard Rentals to Things to Do