Visit a Colonial Beach, Virginia Beauty Salon
In this part of Virginia beauty salons are easy to find. We've got hair studios, nail painting places, everything you'd need to get spiffed up for the day, or have a complete makeover done.
Come and get pampered at one or more of these fine establishments.
Pictured are Roby Dillon (father of Chandale "Chany" Dillon) and Tara Seeber, owner of Chany's Shear Shot salon and studio. Chandale was killed in a vehicle collision in January 2014. She had been studying at the Paul Mitchell academy in Woodbridge and her dream was to become a hairdresser and open a number of salons. Chany's was opened in July of 2016 to honor her memory and carry on her vision. 
One side of the salon is a photography studio, with Tara (of the former TaPs Creations) behind the lens.
They have recently (2017) added a couple of tanning beds to the shop..
Linda's Beauty Parlor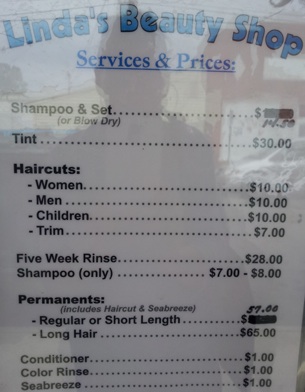 Colonial Beach, Virginia Beauty Salon Directory:

Chany's Shear Shot 525 Euclid in the Colonial Plaza Shopping Center. 804-224-7875. Walk-ins welcome. Photography studio on site!
Colonial Nails 700 McKinney Blvd., Suite 200 (Beachgate Shopping Center) 804-224-1563. Professional Nails, facial waxing, tanning at this full-service salon. Walk-ins welcome.

Elle Vit 10 Hawthorn St.

Gordon's Hair Studio 103 Colonial Ave. 804-214-9198
Hollie's House of Hair 400 Washington Ave. 804-224-7390. A professional salon specializing in custom cuts, coloring, perms, facial waxing and tanning services for women, men and children. Walk-ins welcome.
LaLa's Hair Studio
215 Washington Ave., 804-224-7712 (closed)
Linda's Beauty Shoppe 110 Hawthorn (see photos and info above)
Maxine's 215 Colonial Ave. 804-224-8181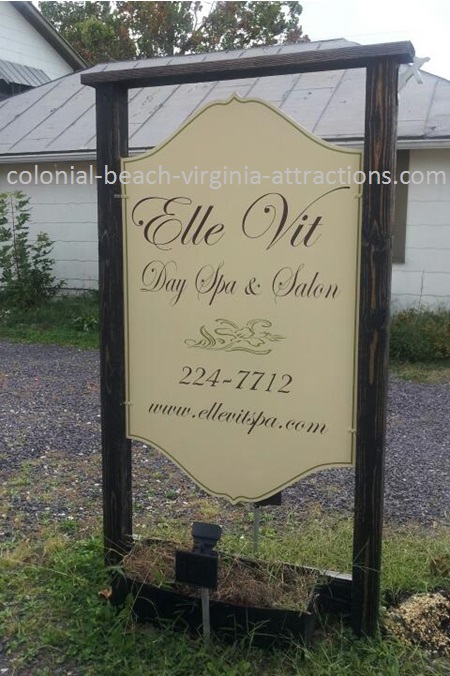 Return from Colonial Beach, Virginia Beauty Salon to the Home page