Colonial Beach's Art Galleries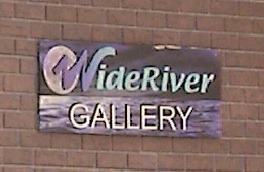 WideRiver art gallery unfortunately closed in January of 2012.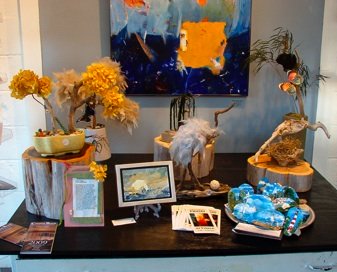 Classes and workshops included a Wednesday Sketching session and Watercolor classes on Fridays.
Hours: Thursday thru Sunday 10:00am - 6:00pm
215-A Washington Street, Colonial Beach
804-224-9984
widerivergallery.com

Jarrett Thor features jewelry, paintings, monthly workshops. They are also one of the main stops for the monthly 2nd Friday ArtWalk. Keep an eye on our events calendar page for details. Don't delay in registering for any of the sessions, they fill up quickly!
Hours: Weekends 10:00am - 5:00pm or by appointment
Joyce Thor, owner/artist
Carl Thor, owner
100 Taylor Street #101, Colonial Beach
804-224-7200
www.jarretthor.com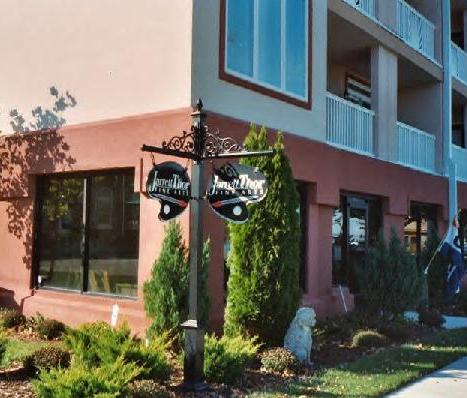 This small but lovely studio on Hawthorn Street features paintings, photography, handmade crafts and art supplies. In 2015 it expanded to include the neighboring former Esco Limited shop space.
GRIFFIN STUDIO
Steve Griffin taught photography, printmaking, and drawing at the University of Mary Washington from 1983 - 2008. He holds an MFA (that's Master of Fine Arts) in painting and printmaking from the University of Wisconsin and a BFA from the University of South Dakota. Steve's work has been included in more than 150 local, regional, and national exhibitions.
Steve Griffin, artist
griffinstudiocb@verizon.net
804-761-4804


POTTERY BY HAND and STUDIO A (closed) Pottery By Hand is a pottery shop that also displays works of art. The newly-opened Studio A is just next door and features the creations of about a dozen different artists.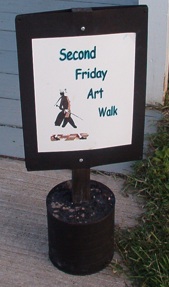 Return from Art Galleries to Colonial-Beach-Virginia-Attractions Home
Check out the Colonial Beach Artists Guild page