Castlewood Park
In July of 2020, Town Council voted to dismantle it.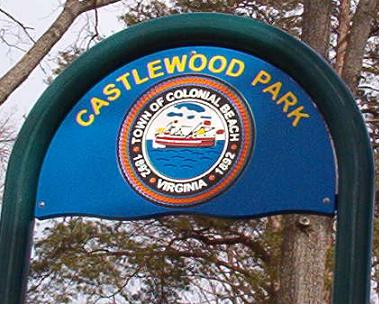 Castlewood Park is a beautiful playground area with swingsets, slides, see-saws, picnic tables, benches, restrooms and wonderful water views of Monroe Bay and the Potomac River. Situated near the entrance to the Colonial Beach Yacht Club, there's also parking available for trucks towing boats and easy access to the town's boat ramp.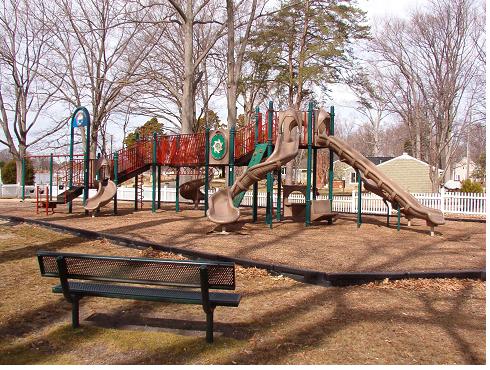 The park had to be shut down briefly in 2009 because of overcrowding. It's a popular place! in fact, parties of over 20 people need to make arrangements with the Town of Colonial Beach beforehand. Permit parking was implemented, and now cars pay $5 and trucks towing trailers pay $10. There's a trolley stop here, so that's another option for reaching this fun place. There are also bicycle racks so you can park your bike. And, of course, you can always come in on a golf cart.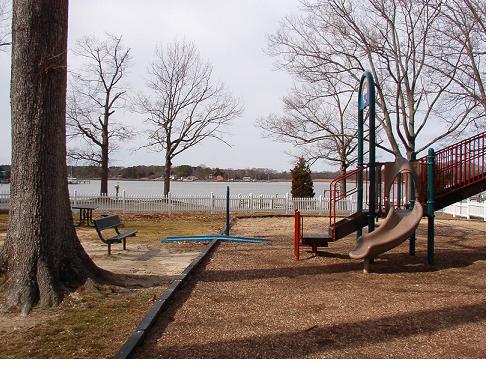 Return from Castlewood Park to Things to Do & See