Hanchos Hibachi Box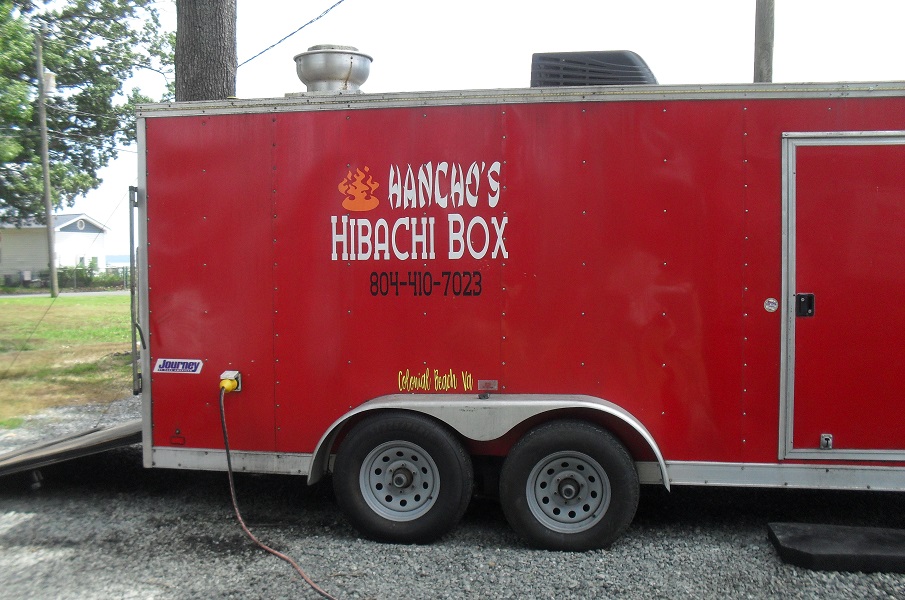 June 2022 location update
Tucked in next to Castlewood Park is Hanchos Hibachi Box food truck. They started their business in May of 2019 and have been going strong ever since. I visited for the first time today and ordered a steak hibachi lunch with the steak cooked medium.

I strolled the grounds and took some last photos of the park as the playground equipment is scheduled to be dismantled soon. My name was called, I picked up my order, drove home, grabbed a cold beverage and opened the box. Wow!
Steak Hibachi
It looked great and tasted even better. I wish I had tried this eatery sooner. I'd been hearing nothing but good reports.
If you're not into steak, they offer chicken and seafood options, too, They have a reasonably sized and priced menu.
Check them out soon if you haven't already. They are located on Lunsford Point. If you can't get to them, place an order and have Beach Grub delivery bring it to you.
Hanchos Hibachi Box
804-410-7023
Return from Hanchos Hibachi Box to Restaurants

Return to the Home page