Ice Cream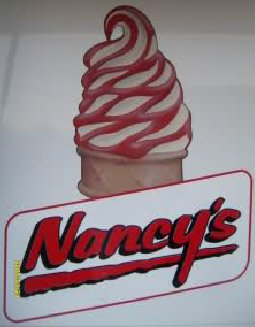 Nancy's Ice Cream
Probably the most famous of ice cream joints in Colonial Beach is Nancy's on Washington Ave. So much so, that it has its own page here on our website. Click/tap the picture above to go there.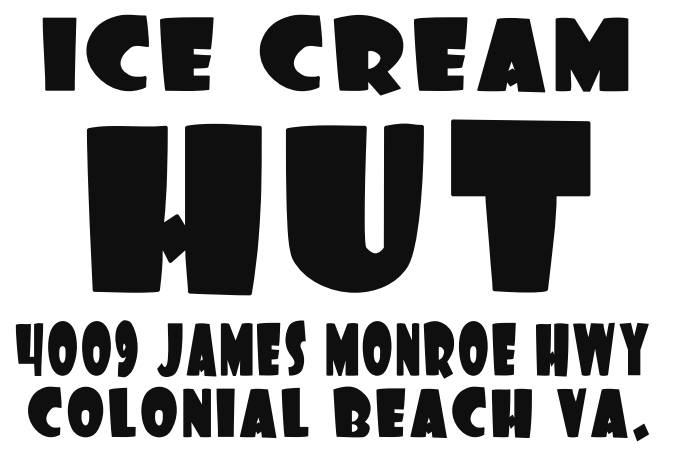 New to town is Robert McCarthy's Ice Cream Hut. There is a location right next to Colonial Gardens on Route 205 like you're going to Hall's Supermarket. There are also two mobile units associated with this business, a hand cart and a minivan. Here's a look at their tasty menu offerings: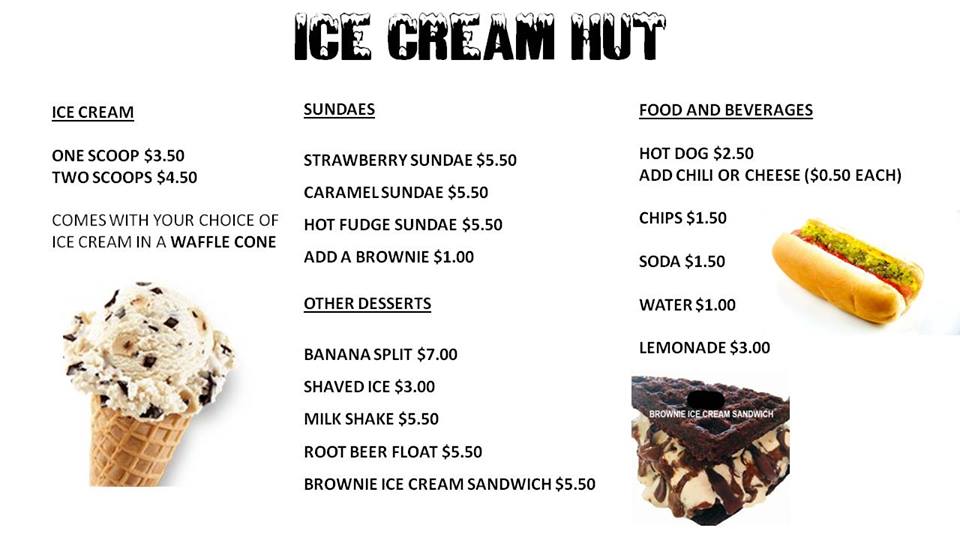 Denson's Grocery is located just a couple of blocks down from Nancy's and they have a walk-up window right next to their front door. They feature hand scooped Trickling Springs ice cream and sometimes, sundaes!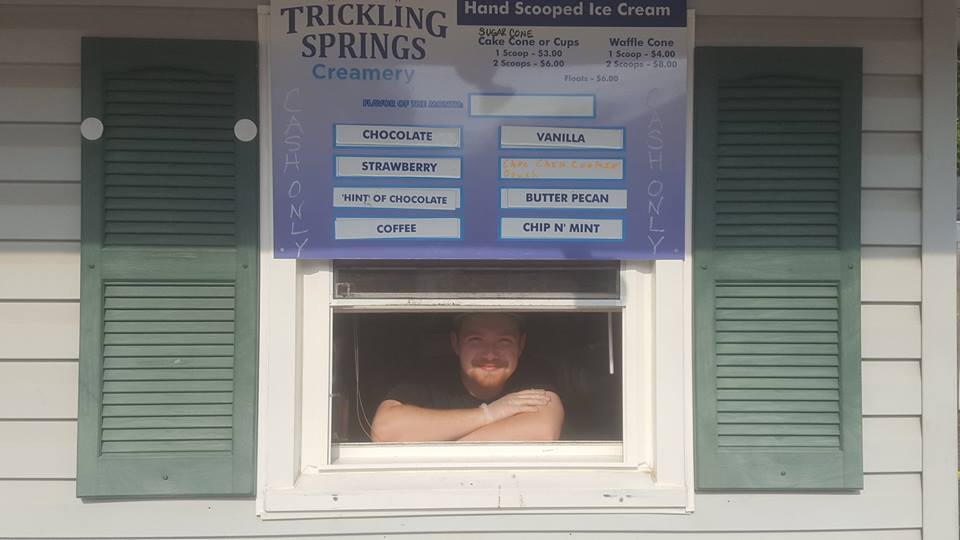 Walk-Up window. Photo courtesy of Denson's
While Willey's on the Boardwalk is best known for their outstanding barbecue, they serve up frozen treats, too! Visit them for soft serve, cones, cups, floats and they just started serving sundaes! Look for the big ice cream cone on their building.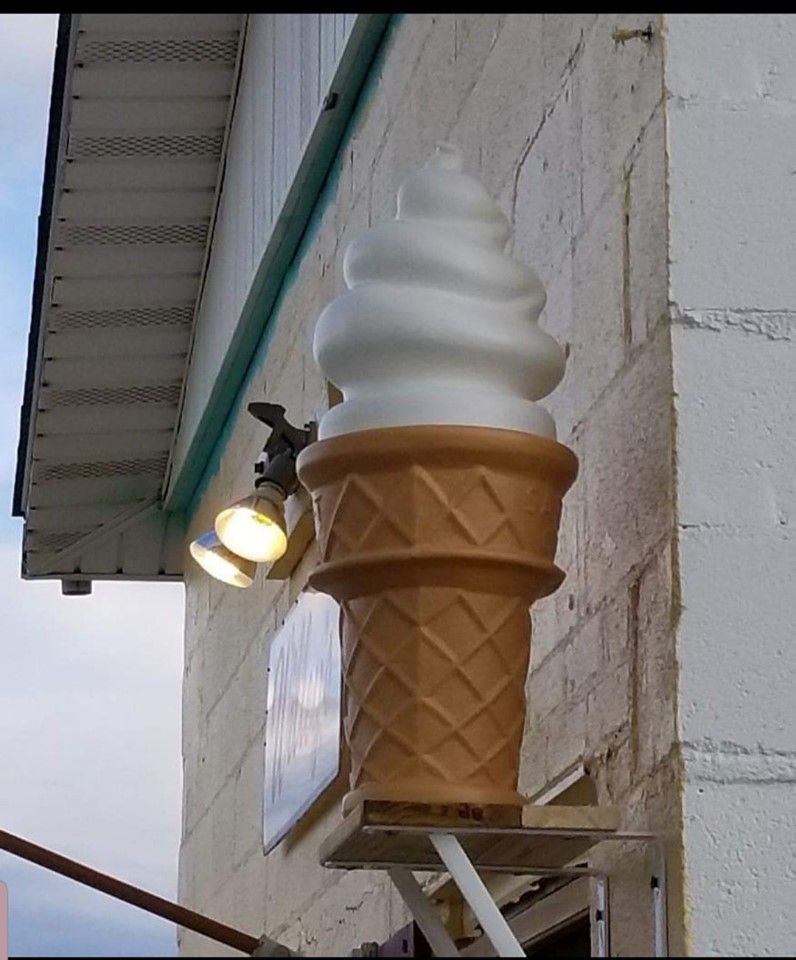 Ice Cream on the Boardwalk. Photo courtesy of Willey's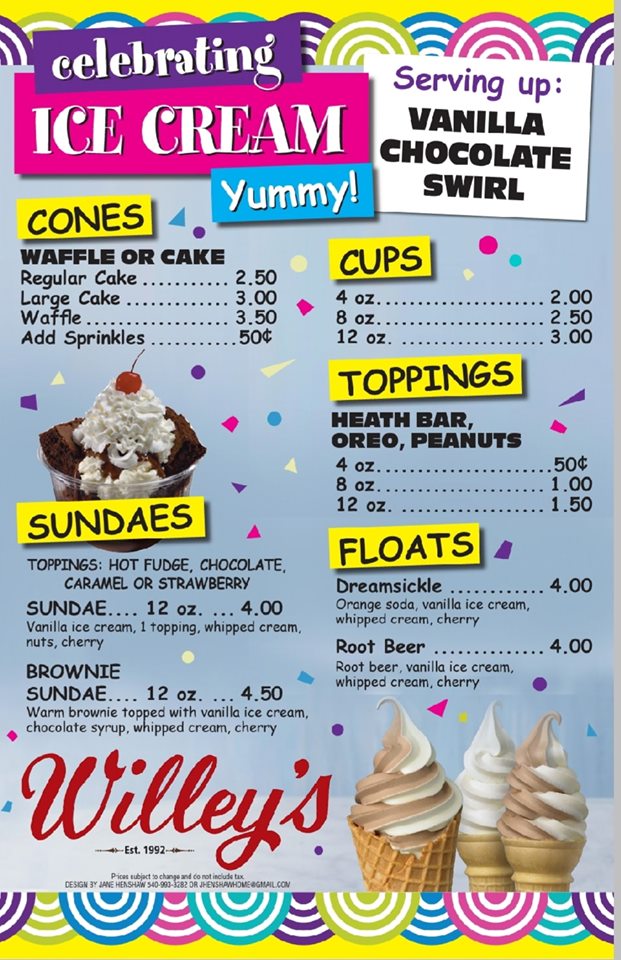 Westmoreland Berry Farm sadly no longer open to the public, used their farm-fresh berries in their sundaes at their very own Twinkle's Cafe. There was a covered pavilion where you could sit and enjoy these delicious creations.
Cool Sundae treat. Photo courtesy of Westmoreland Berry Farm
So there you have it. Stop by one of these great spots next time you get a craving for a cool treat in Colonial Beach!
Return from Ice Cream to Restaurants