Renee's Marine Canvas & Upholstery

 - - - Closed, February 2015 - - -

I was able to visit the great folks at this fine marine canvas upholstery shop recently and learned just how much they are able to do. Need a winter enclosure for your golf cart? No problem!

Seating cushions on your boat, golf cart or patio furniture worn or damaged? Renee's shop can make them new again!

Want to add a custom touch to an item with personalized embroidery? They can arrange this for you.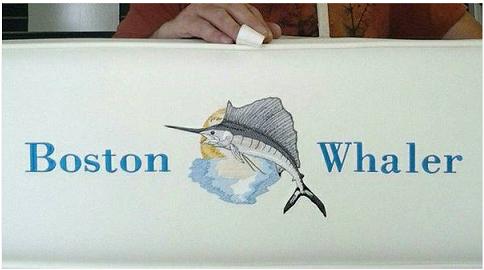 Renee has some real artistic ability. She made this banner - which I initially thought was a painting on the side of the building - from scraps!

Working from a location in a nearby subdivision, they soon ran out of space and moved their operation to Monroe Bay Avenue in the spring of 2014. Now they have enough room to do all the various things that they are able to do. Many of their capabilities and services offered are listed right on the shop's front windows:

They make cornhole bags, too! Stop in and see them soon.

Hours

Tuesday - Saturday: 9:00 am - 5:00 pm
Sunday: 10:00 am - 2:00 pm

119 Monroe Bay Ave. (at Tranquil Marina)
Colonial Beach, VA 22443


phone   804-456-6409
e-mail    reneesmarinecanvas@aol.com
Find them on Facebook

Return from Renee's Marine Canvas Upholstery to Businesses