---
Colonial Beach Volunteer Rescue Squad
Brunch with Santa Fundraiser Dec. 18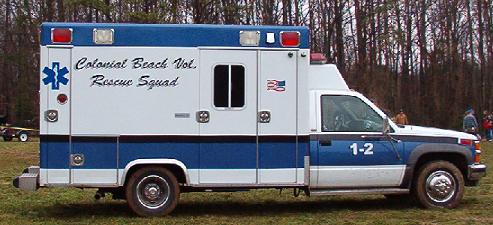 The Rescue Squad borrowed a rolling cot from a hotel to serve as a gurney and borrowed a laundry truck to serve as a makeshift ambulance for their very first hospital transport way back when. They rushed a boy who had jumped off a shed to the Mary Washington Hospital, about 40 miles away. The boy suffered a broken leg, which was splinted by the two responders who arrived at the scene. This was back in 1950, when the squad was organized with the help of some personnel from their Fredericksburg counterparts.
A couple years later, the Ladies Auxiliary was formed after it was discovered that many of the male members were away from the Town on weekdays. The women took the required classes and became certified, and when the team attended the state convention in Danville, Virginia that year, some of the other groups were a bit confused as to why women were taking part in the business sessions. Turns out that ours was most likely the first unit in the Commonwealth of Virginia to consist of both male and female members!
These days, the team has ten pieces of equipment, a collection of trucks and boats that help the group get the job done.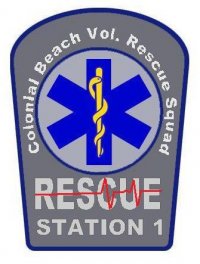 The Junior Rescue Squad was formed in 1969, again with assistance from their F-burg friends. All three groups hold special fundraisers throughout the year like Spaghetti, Crab Cake and Ham & Oyster Dinners, Breakfasts, Bingo and Bake/Yard sales. Probably the most popular is their All Wheel Show. 


Charter Members:
Bunting, Jr., Thomas
Crowe, Eugene
Drummond, Vaughn
Edwards, Fred
Klotz, Walter
Lee, Charles
Lee, George T.
McMillan, W.C.
Messick, George
Moore, Earle
Salenger, Thomas
Smoot, G.B.
Taylor, Roderick
Wright, V.W.
Ladies Auxiliary Charter Members (1952):
Cardi, Louise
Caruthers, Ellie
Huff, Ellen
Knox, Helen
Kramer, Cora
Lee, Ruth
Moore, Roberta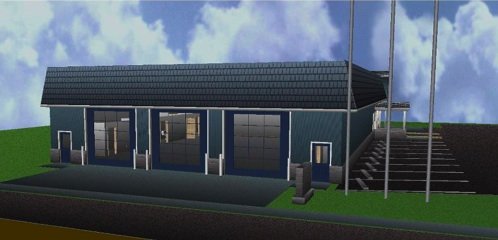 UPDATE 2013: The plans to utilize this building have been scrapped. The search for a new home base continues.
UPDATE 2012: They are planning to purchase and renovate the former Metro Golf Carts/Potomac Recreation building on Washington Avenue into an 8400 square foot state-of-the-art EMS facility complete with six ambulance bays, a training room, and sleeping quarters for the crew. The artist's rendering is pictured above.
Colonial Beach Volunteer Rescue Squad
225 Dennison Street, Colonial Beach, VA 22443
http://www.cbrescue.com


Return from Rescue Squad to History