Monroe Bay Vineyard
Nov. 19th: Swing Dance Wine Down Dance Party
Monroe Bay Vineyard's strawbale barn held their Grand Opening in July of 2019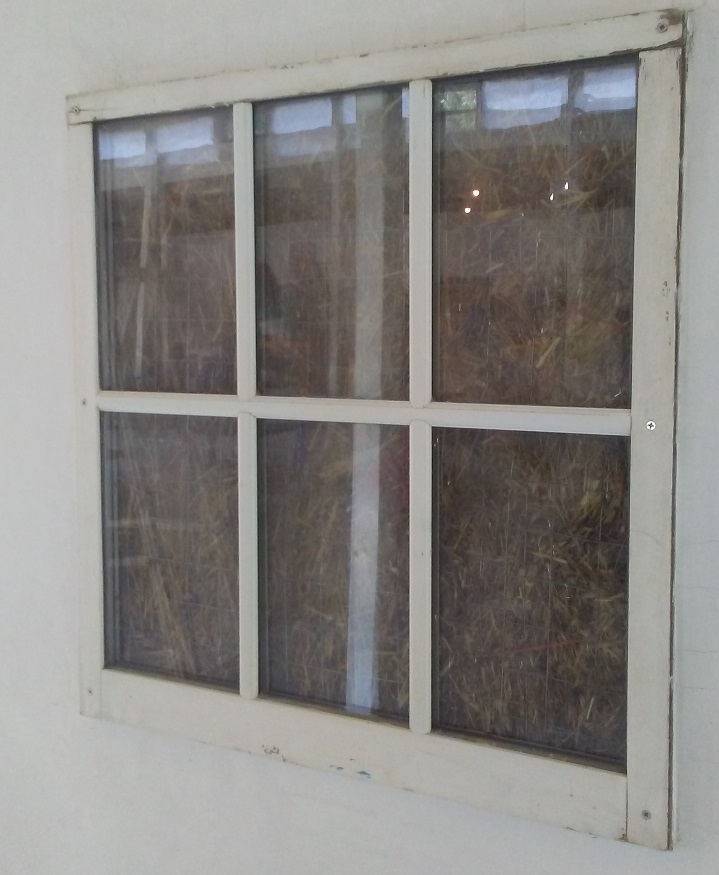 Here is a picture of a window built into the wall showing the bales of straw behind it.
The 3,000 square foot air-conditioned barn is located on 75 acres at Monroe Bay with lots of lovely waterfront seating to sit and relax. To get here from the beach, take Route 205 towards Oak Grove and turn at the Moose Lodge sign. The Barn is the first building on the left.
Here's a photo of the side of the building showing recycled wine bottles built into the walls.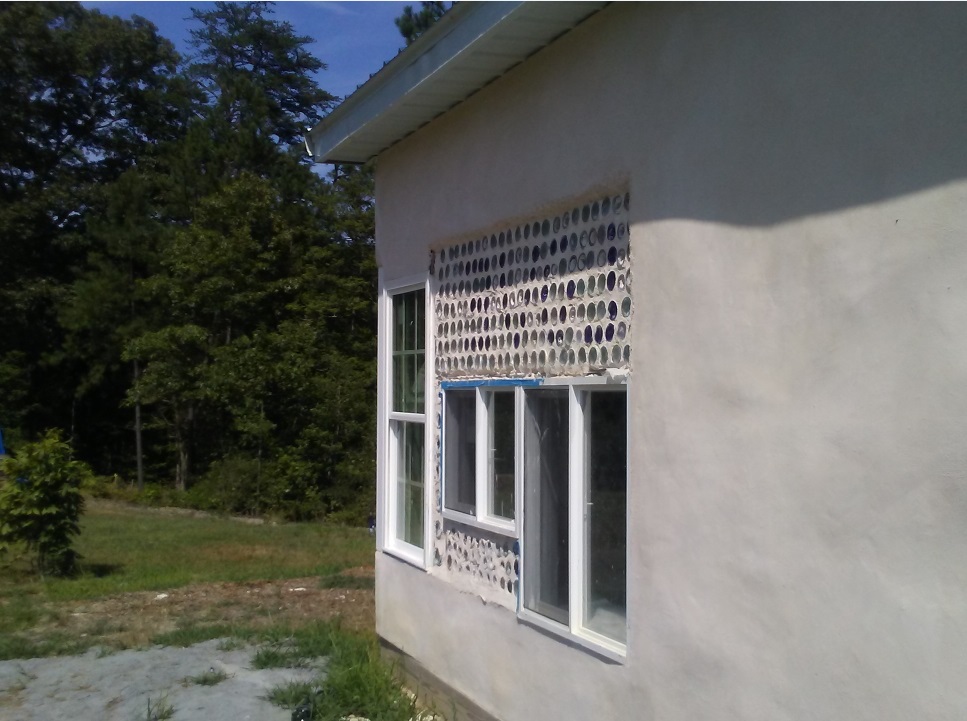 ---
The tasting room in town at 10 Washington Ave. will still be open on Saturdays in the summer from 5pm - 8pm. 

This is the area's newest wedding venue. Schedule an in-person or virtual tour.
Monroe Bay Vineyard History
Kiki Apple and Walter Lamore of Monroe Bay Vineyard received their farm winery license on November 15th, 2014. Their first crush was that same year and resulted in wines such as Blue Heron Red, White and Rose, Cabernet Franc, Chardonnay, Petit Manseng, Viognier and Hard Apple Cider.


Kiki (real name Kirsten) spent time at the West Mill House in France, which she still owns, before moving to northern Virginia and making wines in her garage. Vines were planted in the Goldvein area.
Their wine bottle labels were designed by a local artist through the process of an artwork competition organized by the late art shop owner Shirley Rush. Barbara Brennan was the winner of the first contest. They plan to have one every year. 
Many of their initial events and tastings mostly took place at Mosaic Central Farm Markets and in the Fairfax and Falls Church areas with some local appearances such as the Mother's Day event at the Westmoreland Berry Farm. They partnered with Stone Room Concerts to present a successful live music concert series. They also participated in the Second Friday ArtWalks here in town and more recently have had tastings at Denson's Grocery and a booth at the 2017 Wine and Oyster Festival at nearby Stratford Hall, home of the Lee's.
Their tasting room opened in the summer of 2017 on Washington Avenue just two doors down from the Library.
Their tasting room was open on Saturdays from 12 - 8 and Sundays from 12 - 5 from Memorial Day to Labor Day until the strawbale barn opened in June of 2019.
Their wines, including one of their newest, a Pinot Grigio, can also be found at various farmer's markets such as Ballston, and at local participating merchants during the 2nd Friday ArtWalks.
Their barn tasting room is set up near their newest plantings between Moose Lodge #1267 and the birthplace of our 5th U.S. President James Monroe. The tasting room there is constructed out of straw bales and recycled wine bottles and they appreciated patrons returning their empty wine bottles to be used for this purpose. 
You can get involved in the process by participating in the harvest and even the crush as a volunteer. There's a form on their website (monroebaywine.com) where you can sign up to learn more about this as well as other events and news.
2019
Monroe Bay Vineyard
10 Washington Ave., Colonial Beach, VA 22443
4786 James Monroe Highway, Colonial Beach VA 22443

Return from Monroe Bay Vineyard to Weddings

Return to the Home Page