Bikefest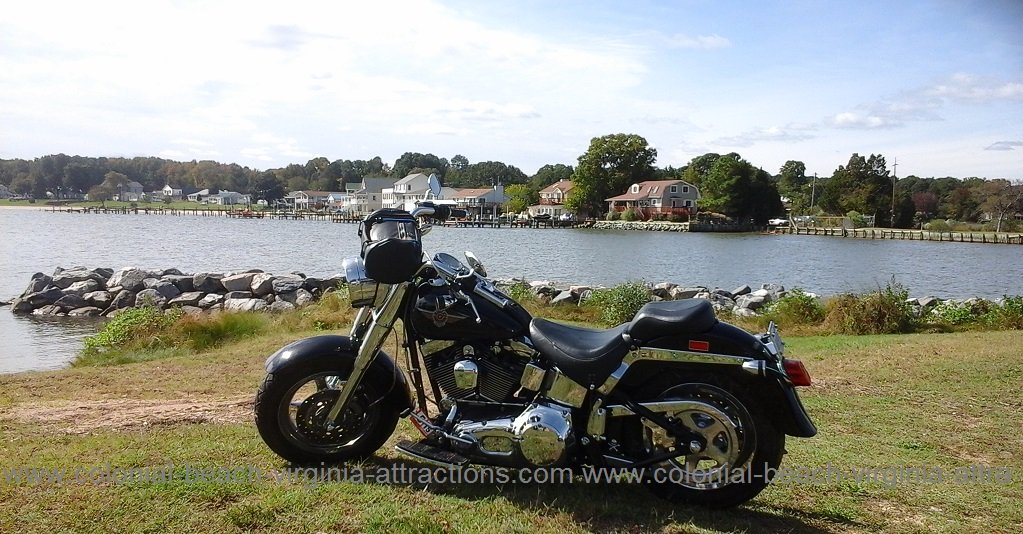 >>>  <<<
The dates for the 6th Annual Bikefest in 2019:
October 10 - 13
Special Appearance By:
Michael Ballard of Full Throttle Saloon
Headlining Bands:
Friday: Longreef
Saturday: Fuel
Sunday: Puddle of Mudd
---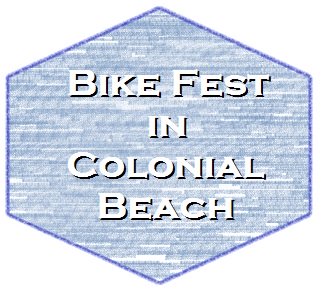 It is back for the sixth year in a row! With internationally acclaimed bands and special guest appearances, this one promises to be bigger and better than the first five!
Come enjoy concerts on Town Hill, vendors, bikini competition, bike shows and more in the beautiful setting of Colonial Beach - Virginia's "Potomac River Playground"
Bikefest Beginnings
All American Harley-Davidson were one of the main sponsors. They along with Ripley formerly from 97.7 The Rocket radio station had discussed the idea in 2013 while dining at High Tides Restaurant, and I'm so glad they did!  

Our area has been and continues to be a favorite destination for bikers, with the beaches, historical sites, great waterfront dining spots, tiki bars with live music, boating and fishing activities and many lodging options. Visitors can enjoy a fun stay in our picturesque riverside resort town.
We even used to be home to The Broken Chain motorcycle shop.

Here are recaps of the 1st Annual in 2014
and the 5th Annual in 2018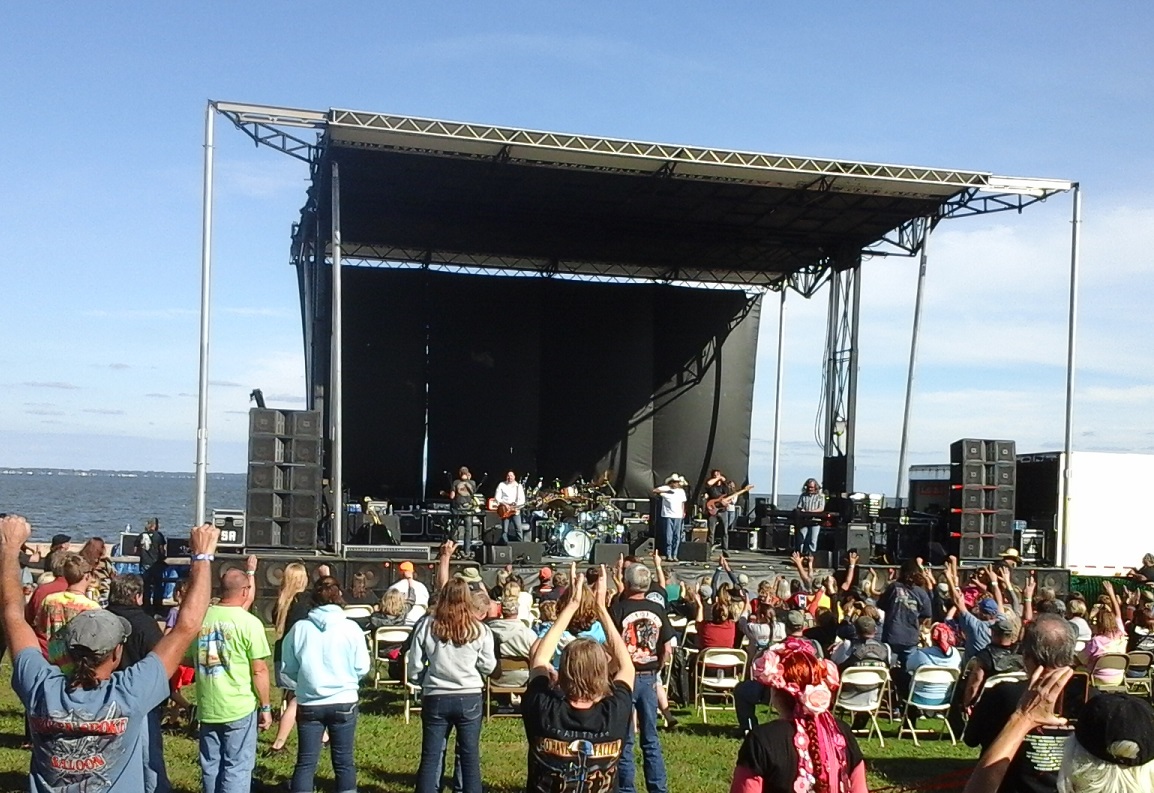 Schedule of Events

Times, dates and locations are subject to change. Just text "follow ColBchVAttracts" to 40404 to receive up-to-the-minute information on your mobile device.

Daily

October 10 - Thursday
6:00 - 10:00 pm Nameless Nameless band at Dockside

October 11 - Friday

4:00 - 8:00 p.m. Bombshell at High Tides Black Pearl Tiki Bar
6:00 - 10:00 pm Nighthawks band at Dockside



October 12 - Saturday
Live music at Dockside includes Grindin' Gears, Yoko Says No and JunkFood
October 13 - Sunday
11:00 a.m. - 3:00 p.m. Flippin Eyelids band at Dockside

3:00 - 7:00 p.m. Badlands Band at Dockside
4:30 - 8:30 p.m. Ashleigh Chevalier Band at High Tides Black Pearl Tiki Bar
back to top
Bikefest Vendors
Vendors who have signed up to participate include:

MERCHANDISE VENDORS:


FOOD VENDORS:

SERVICE VENDORS: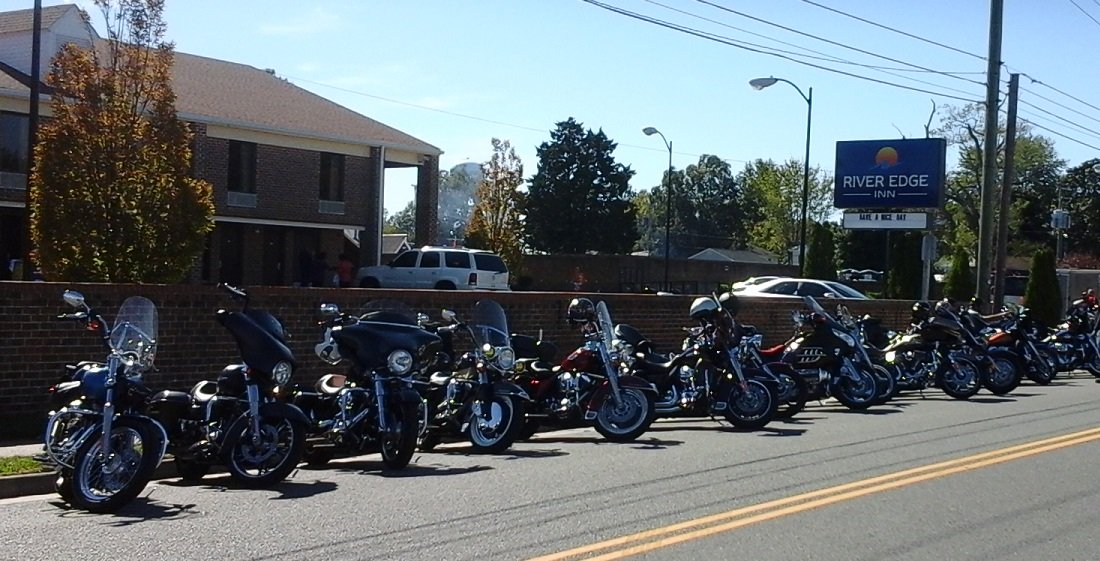 back to top
Bikefest Merchandise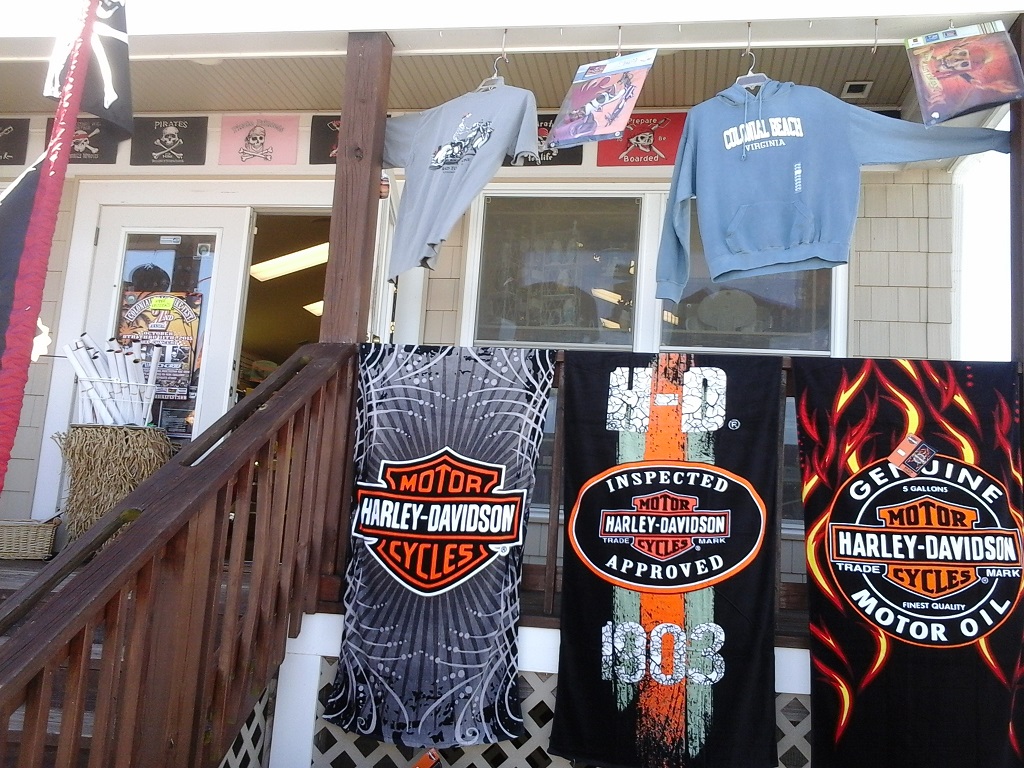 Official merchandise will be available at various locations around town.
back to top

Return from Bikefest to the Events page