Who's Your Favorite Celebrity Impersonator?
I was finally able to catch the "celebrity impersonator extraordinaire" show put on by a local troupe called "Illusions of the Stars" recently. They were the entertainment unit for a cancer benefit held at the Colonial Beach Volunteer Rescue Squad building.

It was an incredible show with performances by the (look-a-) likes of Elvis, Cher, Sonny & Cher, Taylor Swift, Shania Twain, Michael Jackson, Adele, Tricia Yearwood, Patsy Cline, Frank Sinatra and the newest addition to the show, Miley Cyrus!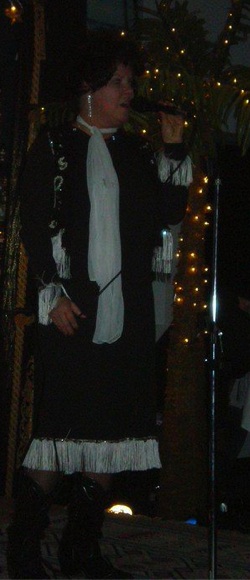 Sherry Lee Sterner is the director of this non-profit celebrity impersonator group, which was founded on December 17, 1994, with seven of those years here in Virginia. Hurricanes in Florida forced Sherry to move her production company up the coast in 2005. I'm so glad she did! The show is a lot of fun and it's filled with talented individuals providing stunning performances as well as their own costumes and time. And it's all for a great cause! So far, this group has helped over 50 different charities.

Some of the other performers in the group include those portraying stars like Wynona Judd, Tammy Wynette, Marilyn Monroe, Loretta Lynn, Toni Braxton, Dolly Parton, Ray Charles and more!
Here's a sampling of the stars' past "tour dates"
Jan 27, 2007 Hope House shelter benefit at 1440 Live (old Uncle Sam's)
November 21, 2009
Wendy's Feline Friends
benefit at the Lions Club
December 4, 2011 benefit for Adopt A Family with
Raggs
at
The Lighthouse
August 29 benefit for Children's Leukemia and church food pantry at Fat Freda's
October 10 Breast Cancer Awareness benefit at
Fat Freda's
October 29 parking lot appearance at Hall's Supermarket handing out coats for the needy
November 10, 2012 Cancer Benefit at
Colonial Beach VRS
Check them out on facebook at facebook.com/illusionsofthestars or call director Sherry Lee at 540-891-1251 and you can follow her on twitter at twitter.com/Sherryleesangel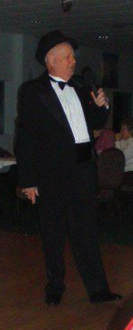 Return from Celebrity Impersonator Shows to Things to Do & See
Return to the Home page