Chamber of Commerce
Here's an informational page about the Colonial Beach Chamber of Commerce. Their mission is to promote continuous improvements in the Colonial Beach area; providing leadership that protects, fosters and enhances a better business environment in economic, tourism, and civic development and by actively supporting social and cultural activities.
Representing over 125 businesses and organizations, everything from retail and service establishments, to marinas, restaurants, realtors, lodging, art galleries and antique shops, this group sponsors and co-sponsors events held in town.

Chamber of Commerce Board of Directors for 2017:
-Carey Geddes, Beach Service Center
-Maryann Day, Beach Shop
-Mitzi Saffos, Colonial Beach Historical Society/Museum
-Patrick Ward, CPA
-Eric Nelson, Coldwell Banker Elite
-Steve "Smurf" Keene, All American Harley Davidson
-Bryan Coffman, High Tides on the Potomac
-Karen Grisevich, Colonial Beach Outfitters
-Tommy Perkins, Seams Ridiculous
The group sponsors events like the Potomac River Festival, International Jetski Races, Boardwalk Arts & Crafts Festival, Halloween Golf Cart Parade & Contest, Rockfish Tournament, Winter Festival, Classic Car Show, and July 4th events on Town Hill.
The Chamber of Commerce also co-sponsors events like the Easter Egg Hunt, Potomac River Regional Art Show & Sale, Rod Run to the Beach and the Adopt-A-Pet program.
They also publish a yearly Business Directory and Visitors Guide.
In 2010, they sponsored recognition of "Business of the Year" (Sea-Side Restaurant), sponsored an "Officer of the Year" award, and provided a $500.00 scholarship to a Colonial Beach High School graduate.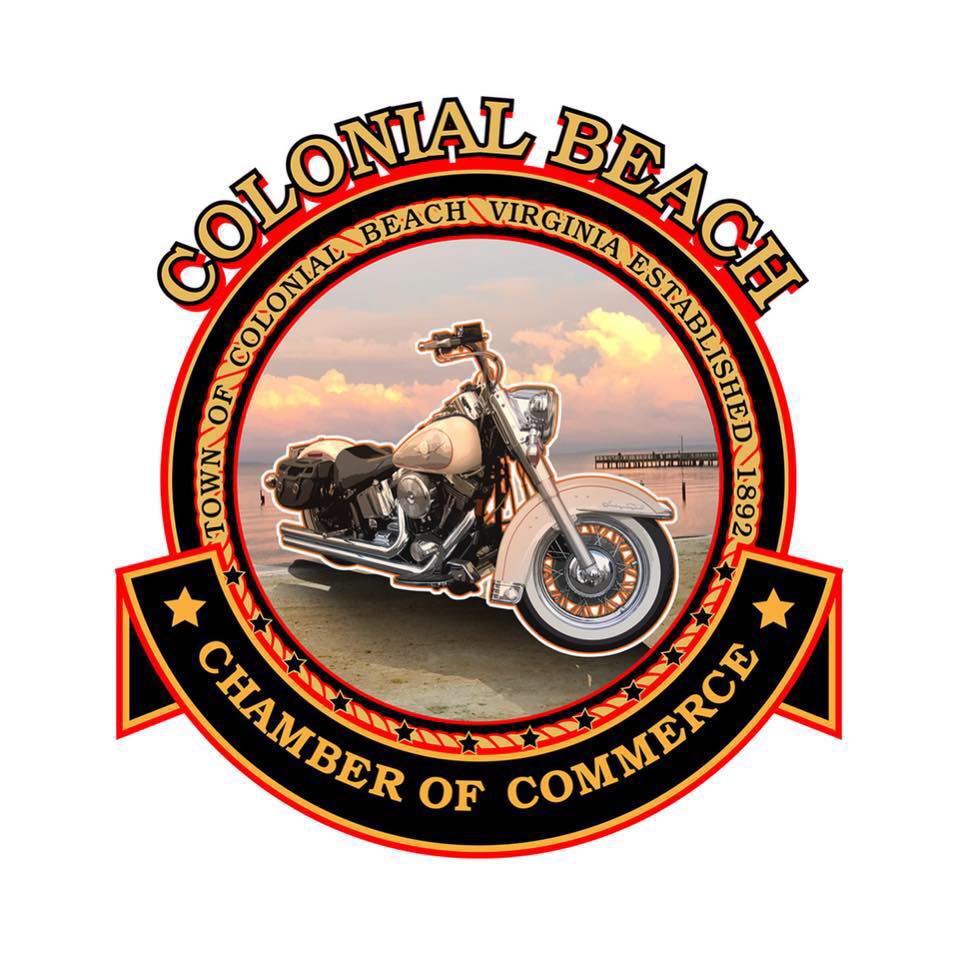 office address: 106 Hawthorn Street 
mailing address: PO Box 475, Colonial Beach, VA 22443 
phone: 804-224-8145 
fax: 804-224-8147 
website: www.colonialbeach.org 
e-mail: info@colonialbeach.org
Return from Chamber of Commerce information to Colonial Beach Businesses